EU-Angola Business Forum
When? 23-24 May 2023
Where? Benguela Province, Angola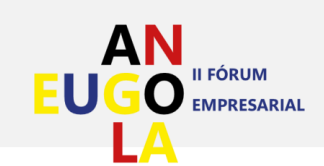 As Angola continues to improve its business environment, diversify its economy and enhance sustainable trade and investment, some of the reforms undertaken are not widely known by European businesses. A key highlight of the Forum will also be the presentation of the unprecedented potential to be unlocked by the upcoming Sustainable Investment Facilitation Agreement (SIFA), to be signed by the European Commission and the Government of Angola, and by the on-going modernisation of the country's transport infrastructure.
In line with Global Gateway initiative to promote investment in connectivity worldwide, the goal of the Second Business Forum is to highlight Angola´s opportunities and advantages as a strategic destination for direct investment through the capitalisation on public-private engagement, encouragement of networking between Angolan and European businesses, and share the know-how of European firms. The focus will be in the strategic sectors of agribusiness (agriculture, livestock and fisheries), digitisation, and logistics and transports, as well as measures for improvements to unleash the country's potential.
This Forum is the second of a series of annual public-private dialogues around Angola's reform agenda on economic diversification, highlighting key successes and remaining challenges. It will be held in Benguela in May 2023 and will include B2B and B2G areas.
For more infomation about the business forum, see this broschure and the preliminary agenda.
Takaisin tapahtumat-sivulle