EU-Namibia Business Forum 2023
When and where? In Brussels an online from 24-25 October 2023

The first ever EU Namibia Business Forum is taking place in Brussels from 24-25 October 2023. Namibia is ranked amongst the world's most politically stable countries with world-leading wind & solar energy resources and its substantial deposits of rare earth and other minerals, and vast ocean biomass resources, Namibia is emerging as a prospective green hydrogen hub and front-runner in the global market for GH2, as well as a resilient, stable, and reliable market for Critical Raw Materials.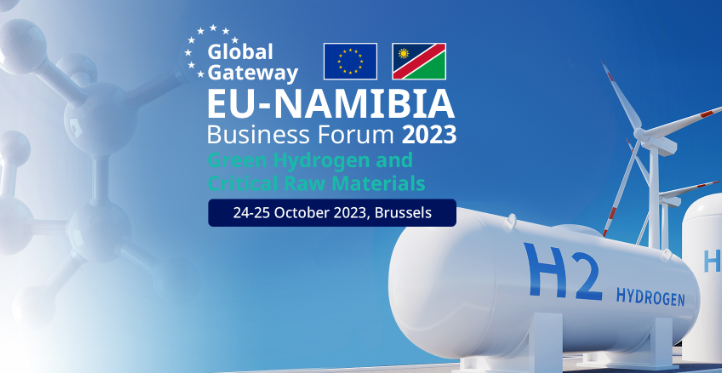 In November 2022, at the COP27 in Egypt, the EU Commission President Ursula von der Leyen and the President of Namibia, Dr. Hage Geingob, signed a MOU on Renewable Hydrogen (GH2) and Sustainable Raw Materials Value Chains, which has set the ball-rolling, making Namibia the first country in Africa to establish a strategic partnership with the EU on CRMs and green hydrogen value chain, with the potential to become a producer and exporter of green hydrogen, reckoned to catalyze the decarbonization of the planet.
The event will be livestreamed from Brussels under the theme of 'Green Hydrogen & Critical Raw Materials'. Please note that costs are covered exclusively by participants.

You can find the agenda for the event here.

For more information, see the event flyer or visit the Forum website: www.enbf2023.com
Takaisin tapahtumat-sivulle