Save the Date: EU-Botswana Business Forum
The first EU-Botswana Business Forum will take place on 11 and 12 October 2023 in Gaborone, Botswana.
Botswana and the European Union will offer a space to explore new investment and trade opportunities for captains of industries, investors, private sector organisations, chambers of commerce, public institutions, policymakers, and financial institutions.
Targeted sectors are: health/pharma; agri-business; automotive/manufacturing; digital; energy and mining.

What is EBBF? The EBBF is an intitiative of the European Union and the Botswana Investment and Trade Centre (BITC) to bring together the business community from Europe and Botswana.

You can find more information about the event in the attached one-pager.
The registration link for the event will be available as of the end of June.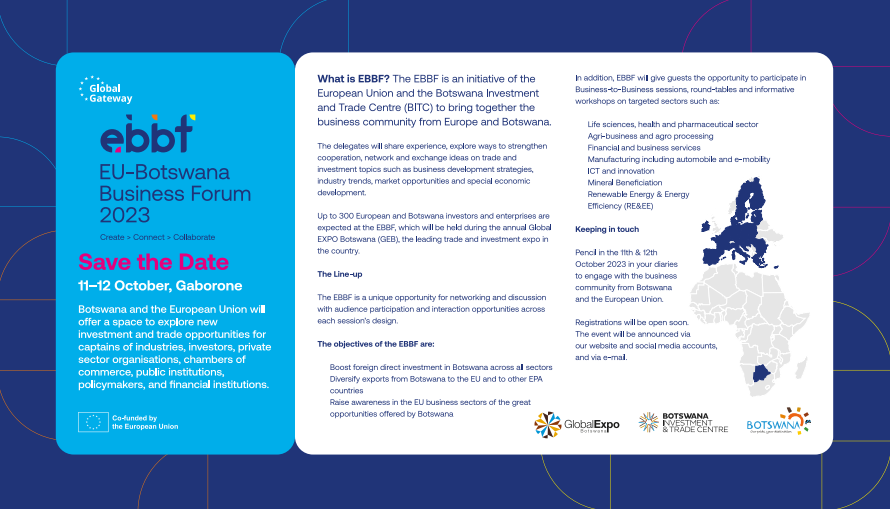 Takaisin tapahtumat-sivulle