Export Finance in Africa
The current situation regarding infrastructure in Africa shows a lack of financing. According to the African Bank for Development (ABD) in 2020, financing needs in infrastructures are estimated between USD 130 to 170 bn annually until 2025. Despite sustained increase in funding, sectors like water supply and treatment still suffer the most from low investments whereas the supply of clean water is key for local population. Africa is definitely a continent with potential for Finnish exporters and SG would be pleased to assist them in the arranging of export credits.
What is SOCIETE GENERALE market position in export finance? Agnès Deschênes Voirin – Head of Export Finance Scandinavian Desk
The Export Finance business line delivers financing solutions, risk coverage and advisory services related to import or export contracts whose underlying assets are capital goods, equipment and/or services to companies and financial institutions around the world.
Ranked #2 lender in the TXF worldwide financial institutions 2020 league tables, we have a recognised expertise with 22 export credit programs and multilaterals. At the centre of our strategy, we topped the TXF export finance global sustainability league tables for 2020, understanding how to best serve clients towards ESG goals. We have 70 professionals dedicated to structure ECA-backed and project finance transactions, commercial loans, Letters of Credits and Discounting of Trade Receivables.
What is SOCIETE GENERALE approach in export finance in Scandinavia? Agnès Deschênes Voirin
Societe Generale's approach on the Scandinavian export finance market is based on a long- lasting relationship with exporters and their respective Export Credit Agencies: Finnvera, EKN, EKF and Eksfin.
We have a dedicated export finance coverage desk for the region in Paris and a local team in Stockholm.
We work with exporters of all sizes, from the SME to large listed companies.
Societe Generale have been financing Finnish exports in various sectors (being telecom, mining, pulp and paper equipment, or cruise ships…) for decades and has a close relationship with Finnvera.
The solid rating of Finnvera is key for us to pursue further projects.
What is SOCIETE GENERALE track record in export finance in Africa? Philippe Le Roch – Head of Export Finance Africa
SG arranged around 1.9bn USD ECA backed facilities in 2020 and ranked #1 as lender in the TXF financial institutions 2020 league tables for Africa with market share of 10.4%.
We have the largest desk dedicated to Africa, in Paris. SG has a historical presence in Africa, i.e. more than 100 years in Morocco and more than 60 years in Cameroon, Senegal and Côte d'Ivoire. SG is present in 17 countries in Africa via subsidiaries or network. In addition, the Group has a representation office in Johannesburg and opened a representation office in Kenya 2017.
In what countries in Africa does SOCIETE GENERALE have a local presence? Philippe Le Roch
As a French bank, we have a historical background in Western Africa, but we have also developed our business in some countries where we have no local presence such as Angola. Our activity is mainly driven by the sovereign in Sub-Saharan Africa, never the less, we have started to deal with corporates in Nigeria and Ghana.
Thanks to our presence in Eastern Africa, we are currently developing financial support to some countries such as Tanzania and Kenya. Through our local network and the recent MOU signed with ABSA, we can provide to our clients tailored made financing in local and foreign currency. Our aim is to finance 100% of a commercial contract.
Does Societe Generale have a sectorial approach in Africa? Philippe Le Roch
Following the « Grow with Africa Initiative" launched in 2018 by our CEO, we are focusing to accompany projects which make sense for the development of the local population, such as:
– water treatment systems to provide clean water to the local population,
– construction of hospitals,
– infrastructure of roads and bridges,
– general equipment for local industries including mining,
– power.

The minimum ticket for arranging a buyer credit is around 30 million EUR. For smaller commercial contracts, we propose to the exporter alternative solutions such as confirmation of letters of credit, discount of receivables.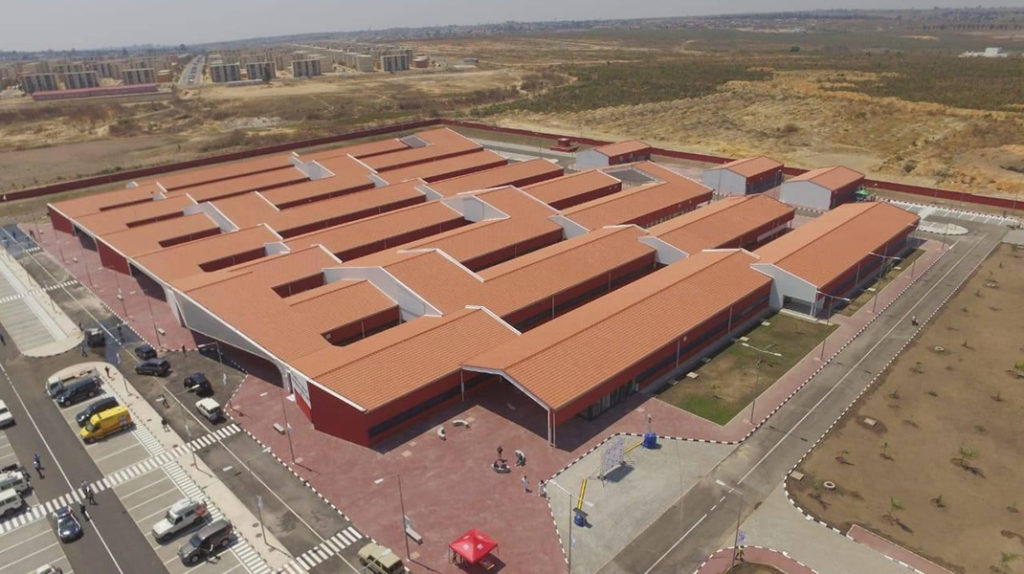 How is SOCIETE GENERALE working with exporters? Agnès Deschênes Voirin
The Scandinavian and African desks are synchronised to ensure an efficient deal team to the exporters and providing them SG local market intelligence.
At an early stage, our teams provide financing offers alongside the exporters' commercial offers
They are available during the commercial negotiation of the exporter until signing of its commercial contract, to finetune the financing offer, liaising locally in Africa.
They arrange the financing once the commercial contract is successfully signed by the exporter, liaising with the exporter, the borrower and the Export Credit Agency.


Takaisin uutiset-sivulle