Interview with the Ambassador of Morocco in Finland

Economic outlook of Morocco today, and what are the prospects for the country?

In this context, I would state that the evocation of the Moroccan economy commonly refers to the country's unique heritage and millennia of commercial practices and to its sustaining potential of development. The state of the Moroccan economy is to be explained with reference to its most strategical known location at the crossroads of Continents, with main trade routes in Africa and just 14 km from Europe. The same goes for its historical roots and vast territory, covering 710,850 sq Km. All these aspects have forged, throughout centuries, the recognition of the kingdom as an international trading hub.

During the last two decades, under the leadership of His Majesty the King Mohammed VI, Morocco has changed radically due to political, economic, and social reforms. This overall development has been carried out along with a set of progressive restructuring measures within a constantly emerging economy in an encouraging business environment.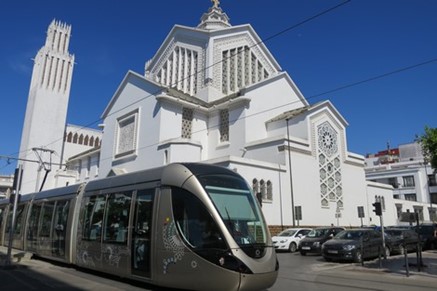 Moroccan economy has been able to attract a record of 33.5 million euro in FDI in 2018, despite the unfavorable international and regional context. At the same time, Morocco has become the second most important investor in Africa.

Macro-economic stability and resilience are the main fundamentals of the Moroccan economy, which remains solid, attractive, and mainly relies on exports, foreign investment, and tourism. Such a performance makes the prospects, within the framework of the 2023 Finance Bill, promising with a target of 4% of economic growth rate and an inflation rate of 2% set by the government, and a parallel emphasis on the fiscal backing for companies with the aim to support and encourage investment inflows. I hope that the international context of energy war crises will not severely influence these prospects.

The performance of the Moroccan economy remains one of the "highest" in the MENA region due to the proactive dynamics and the sturdy commitment of the Kingdom to create the most favorable environment to boost economic attractiveness and growth. To this end, a new Investment Charter has been adopted by the Government. My wish would be that the new set of incentives it provides for would attract the interest of Finnish companies.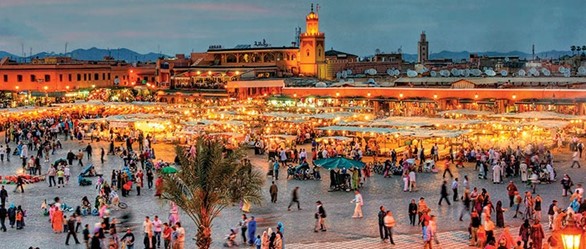 Which kinds of business opportunities are there for Finnish companies in Morocco?

As for the opportunities of investment for Finnish companies, I can assure you that they are uncountable regarding different incentives accorded by Moroccan authorities. In this regard, it is worth mentioning that Morocco has implemented several sectorial strategies that could help Finnish companies focusing on their sector of activity with a prior clear overview of the situation.

This has been said, I would suggest that industry, energy, tourism, agriculture, and ITC are the main sectors where Finnish companies may find huge opportunities and proper advantages. More specifically, I would recommend some sectors such as water management and renewable energies, education, aerospace and automobile industries, digital economy, and administration.

I would elaborate more on the sector of renewable energies where His Majesty the King of Morocco and His Excellency the President Sauli Niinistö share a strong commitment for its impact on the environment and climate change issues. Finland is now the leader in circular economy. Meanwhile, Morocco develops the biggest complex of Solar Energy in the World called Noor Solar Power Plant. A multi-site and multi-technology plan, attracting investments from all over the world. This an open opportunity for Finnish companies to contribute to achieving the objective, set by Morocco, to reach 52% of electricity consumption based on renewable energy by 2030.

I believe that expertise, innovative solutions, and high technology offer a kind of comparative advantage to Finnish companies in Morocco where they can also invest to export to the world, I might state that there is almost in every sector in Morocco an opportunity for a given Finnish company. The reason is that there are 12 regions in Morocco all under construction, reconstruction, or modernization. The Kingdom is in fact "an open big project" of infrastructure, like a new port in Nador, University hospitals in Agadir and Tangier as well as roads and airports.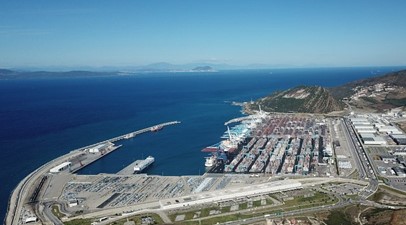 If a Finnish company decides to invest in Morocco, what are the most important issues this enterprise must take into its consideration to succeed in the market?

In fact, many Finnish companies are already doing successful business in Morocco, in a very beneficial and much appreciated atmosphere. For those companies wanting to follow on the same truck and start business in Morocco, I would suggest that they consider some issues related to human relations and local realities, I assume, it will open to Finnish companies, not only the doors, but also the hearts and trust of Moroccan people. In this regard, I would invite them:

To believe in our country's credibility as an economic partner, with a strong potential for attracting foreign investment and as an important exporting hub in the region.

To put their trust in the Moroccan well-trained human resources and low-cost skilled labor force adapted to the market's needs. This is a key element that will certainly ensure means of success.

To have a better and true knowledge of values that Moroccan and Finnish people luckily share, while having in mind our way of life combining modernity and traditions.

To be guided by the spirit of collaboration and win-win partnerships to foster trade relationship with Moroccan companies.

To take advantage of Morocco being a platform towards the promising economy of Africa. Finland started implementing its strategy for Africa with a view to developing its relations with each one of the 54 African countries. I believe that Morocco is the most viable partner in this regard, thanks the abovementioned reasons and deep knowledge of its Continent, African countries, and Peoples.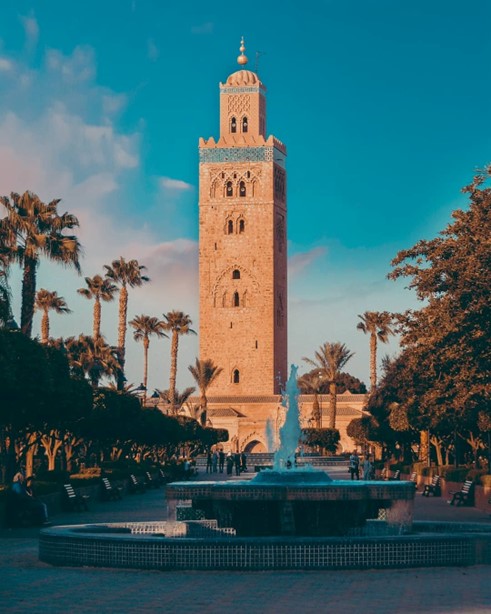 Which kind of assistance and which kinds of benefits there are in Morocco for Finnish companies, which would like to invest in Morocco?

When it comes to benefits, Morocco offers a vast range of competitive advantages among which:

The distinctive net of FTAs giving access to nearly 1.6 billion consumers including, the Association agreement with the EU.

The high-level integrated industrial platforms developed by authorities. With such an offer, Finnish investors can focus their efforts from the beginning on their core business.

The free-trade zones established in the 12 regions of the country might help Finnish companies to incorporate their investments into international trade flows and to increase their competitiveness.

The openness of Moroccan economy where the State's role is limited to its regulatory powers, and no restrictions on capitals or on transfer of benefits for non-residents. Moreover, morocco offers for instance tax exemption for the first 5 years and on exportations.

The necessary economic infrastructures including 17 airports, 6 port hubs such as the "Tanger Med" complex, the largest port in Africa and Mediterranean – it will be reinforced by new ports, for instance, in Nador- high Speed Trains, highways and of course modern and open communication connectivity.

With respect to assistance, Morocco offers multiple levels of assistance to Finnish companies. First, the assistance may start, but not necessarily, at the Moroccan Embassy in Helsinki. We can also visit companies if they wish to.

Morocco has liberalized its economy also by easing procedures, providing better protection to private operators through introducing new laws aiming at improving investment conditions.

Similarly, the Kingdom has put together a range of different institutions to accompany the foreign investors throughout the process. Such as regional investment centers, which can assist Finnish investors directly online or on the ground.

Finally, yet importantly, in 2019, Business Finland has been established in Casablanca. Its contribution will certainly foster the integration of the Finnish businesses in the Moroccan market.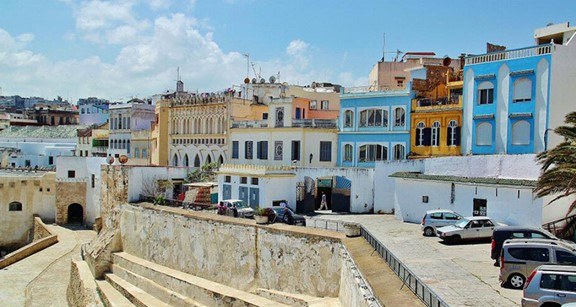 We know Morocco as a great holiday destination for Finns. Please, tell us more about the tourist attractions and holiday resorts in your country.

Yes, that is true; Morocco was the privileged destination for about 13 million tourists during 2019. "Lonely Planet" has ranked my country among the top 10 best destinations in the world to visit, thanks to its safety, stability, and hospitality.

Finns are most known to like experiencing local culture and everyday life. Since my arrival to your beautiful country, I noticed that Finns feel happier to travel out of season. In this case, Morocco's coasts and countryside offer plenty of choices, with its long, beautiful Mediterranean and Atlantic beaches, stunning fishing ports, great and lush oases, splendid golden deserts, and high mountains.

When it comes to holiday resorts, Morocco offers to the Finns a wide range of accommodations from five-star hotels to traditional Moroccan style "Riads". For instance, if you like waking up to the sound of swirling waves and the smell of the Atlantic Ocean air through your bedroom window, I would strongly advise to choose your resort in Essaouira or Agadir. If your preferences were to join holiday to sports, for example, in a great golf course, Al Jadida would captivate you with its famous Mazagan resort.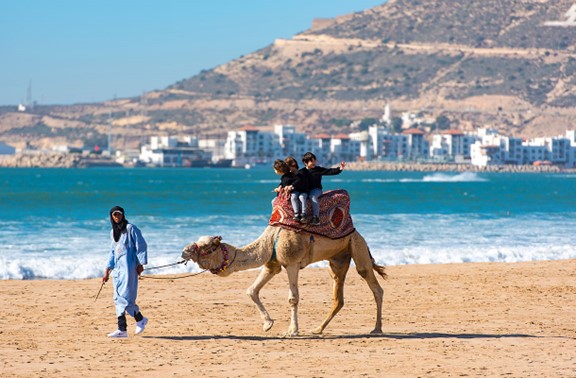 If any Finnish tourist seeks an echo-friendly option, the Marzouga desert is highly recommended. The fans of cultural tourism can take the time for famous sacred music festival of Fes city.

To conclude, I seize this opportunity to invite more Finnish travelers to experience a trip to Morocco. The kingdom of lights is just marvelous. My hope is that the national carriers come out with attractive solutions providing direct frequencies with direct and cheaper flights to connect Finland and Morocco. A code sharing might be a solution Especially that both are now full members of "One world alliance".

At the end of this overview of the Moroccan economy, I must thank the Finnish Chamber of commerce for its kind attention and good initiatives towards bilateral trade relations and friendly ties between Morocco and Finland.