Japan Golf 2021
Dear fellow golfers,
Thank you for participating in the annual Japan Golf Day today at Kullo Golf. I believe we all enjoyed the day on the golf course.
Congratulations again to winners Sakari Romu (1st), Juha Pitkänen (2nd) and Tomi Merenheimo (3rd), as well as to Katariina Poutiainen for the longest drive and again Sakari Romu for the closest to pin competition.
Our thanks go also to our sponsors Japan Airlines and Finnair for the green fees and prizes.
On behalf of Finland-Japan Chamber of Commerce we wish you all a pleasant continuation of the golfing season and look forward to seeing you all again next year.
Best regards,
Petteri
Petteri Kostermaa
ぺッテリ  コステルマー
Vice Chairman
Finland-Japan Chamber of Commerce
フィンランド日本商工会
petteri.kostermaa ( a ) gmail.com
mobile +358 40 507 7650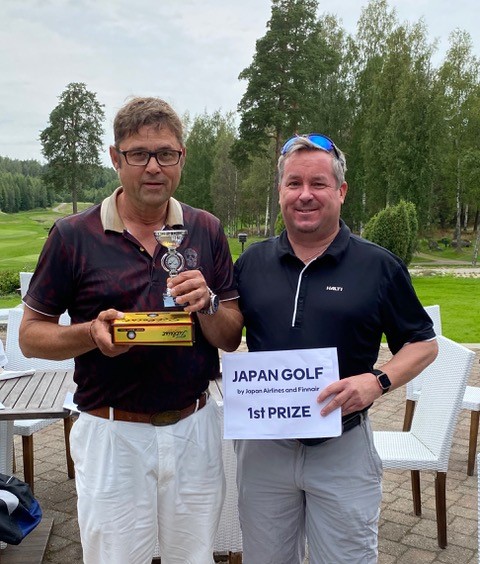 Takaisin uutiset-sivulle