Keskisen Itäeuroopan maat, Latvia, Viro
Rödl & Partner - the new member of the Business Association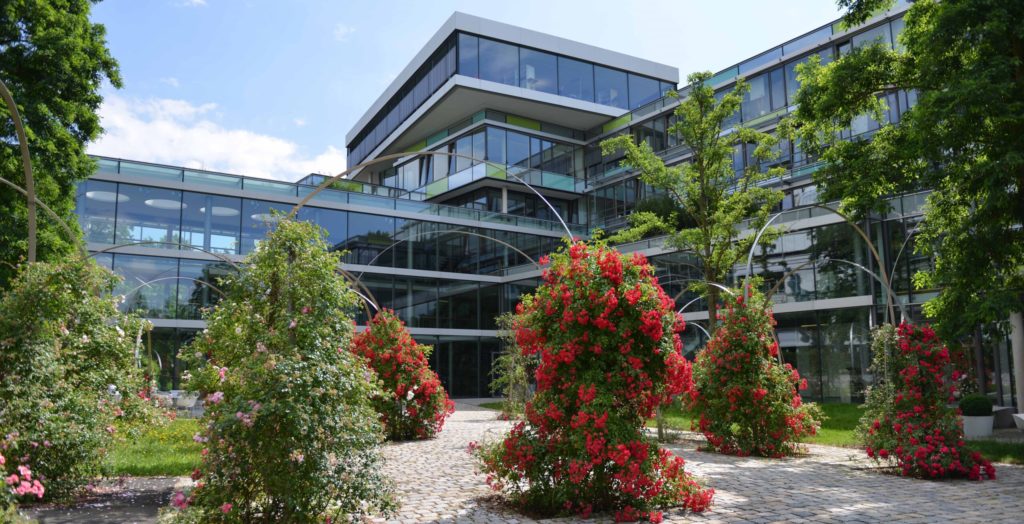 Please, tell us your success story in the Eastern and Central Europe?
Rödl & Partner was founded in 1977 in Nuremberg, Germany, by Bernd Rödl, a German attorney-at-law and certified tax advisor, who later also qualified as a German chartered accountant.
During 1980's, Rödl & Partner became a well-known regional and national practice in Germany, expanding into East Germany when the Berlin Wall came down. We were one of the first West German law and consulting firms to do so. Our first office outside Germany opened in 1989 in Prague, followed by offices in Budapest and Warsaw in 1990 and 1991. Rödl & Partner rapidly expanded across the Central and Eastern Europe. We were the first western law firm in many post-communist countries. Offices in Moscow, St. Petersburg, Tallinn, Riga, Vilnius, Bratislava, Bucharest, Ljubljana, Zagreb, Chisinau, Minsk and other locations followed.
Our geographical expansion has been accompanied by an increase in the practice areas and industries we cover. Our client base includes businesses from automotive and transportation industry, through construction or retail to a variety of advanced technology sectors. The evolving economics of the Central and Eastern European markets have been attracting a growing number of international companies in recent years. Thanks to our expertise and in-depth knowledge of the local environment, we may help them reach their full potential.
What kind of commercial activity the company you represent has in Eastern and Central Europe?
Our experienced professionals in the Central and Eastern Europe provide comprehensive legal, tax, BPO, audit, management & IT consulting services. But unlike many of our competitors, we are not just a motley collection of attorneys, auditors, accountants, management and tax consultants. Our clients appreciate our one-stop shop structure that allows them to procure comprehensive services through a single contact point without having to coordinate a number of different service providers. This is particularly useful in cross-border transactions when our clients need diverse service expertise in a number of different countries.
What kind of advice would you like to give for a Finnish company planning to enter the Eastern and Central European markets?
To an outside observer, the CEE region might seem like a single homogeneous unit. The reality is quite different, though. Each country has specific features and characteristics, its own history, traditions, culture, political and economic systems and other factors that need to be taken into consideration if a business wishes to succeed.
When it comes to giving a general advice on setting up a business in the Central and Eastern Europe, we would say go for it, it is certainly worth it! Many western European companies have already moved their main business functions to the Central and Eastern Europe from where they now manage their holdings, research and development activities or their pan-European accounting systems.
The main factors that attracted them were:
Stable investment environment;
High quality labor force;
Dynamic economic growth;
Continuous expansion of the infrastructure;
Favorable geographical location.
Not even the global Covid-19 pandemic has precluded investors from being able to rely on the business benefits of the CEE markets, which include high productivity, highly trained employees, legal certainty, or the ability to respond to evolving trends and necessities in the market.
Large-scale projects and investments in future technologies are currently being given preferential treatment by CEE governments and foreign companies have been increasingly relocating their research and development facilities to the region. Digital competitiveness also plays an important rule in determining investment decisions. A noticeable trend continues of promoting investments that aim to counter climate change, namely renewable energy sources.
When starting an investment project in the Central and Eastern Europe, several key decisions must be made at the very beginning of the process that have profound consequences later on. One of the most important ones being the choice of the legal form. In addition to financial and management arrangements, the choice of legal form is decisive for all subsequent tax consequences and determines the scope of the investor's liability.
Investors should therefore be aware – especially in the current Covid-19 pandemic crisis – that despite the generally positive attitude of governments towards investment projects and the favorable business environment in the region, certain burdensome measures, such as special taxes in certain industries, still do exist (e.g. in retail) or could be expanded. Naturally, we are prepared to guide our clients through every step of the process and help them resolve any obstacles they might encounter.
How do you see the position of Eastern and Central Europe in your activities during the 5 coming years?
As indicated previously, it is important to account for the particularities of each and every country in the region when drafting a strategy on how to adapt to the changing circumstances. Generally speaking, there exists a clear trend towards higher specialization and consolidation which is expected to cause large competitors to push aggressively into the market of family-owned companies. This will sharpen the price awareness of clients and lead to a careful consideration of the price-to-performance ratio on their part. Naturally, clients will continue to demand qualified services from top consultants. And while a number of companies value the advantages of a single global adviser at least in one service area, other companies still prefer maintaining a network of top advisers for each area. It is also safe to predict that the economic importance of large, well-established family-owned businesses will continue to increase.
The many strengths of family-owned businesses – flexibility, orientation to sustainable objectives or the willingness to manage controlled risks with a view to long-term opportunities – will remain their defining features. The pressure on advisers without a global presence may be expected to rise. These trends will naturally influence personnel development, the identification of new service lines and the adjustment of our communication.
To adapt to our clients´ needs we follow a strict market orientation. In doing so, we identify the opportunities and take advantage of them. This strategy enables us to stay on top of the current economic and political situation and provide our clients with the best solutions possible.
Your motto to do business in Eastern and Central Europe?
We do not rest but always strive for improvement and operational expansion. We are successful when our clients are successful.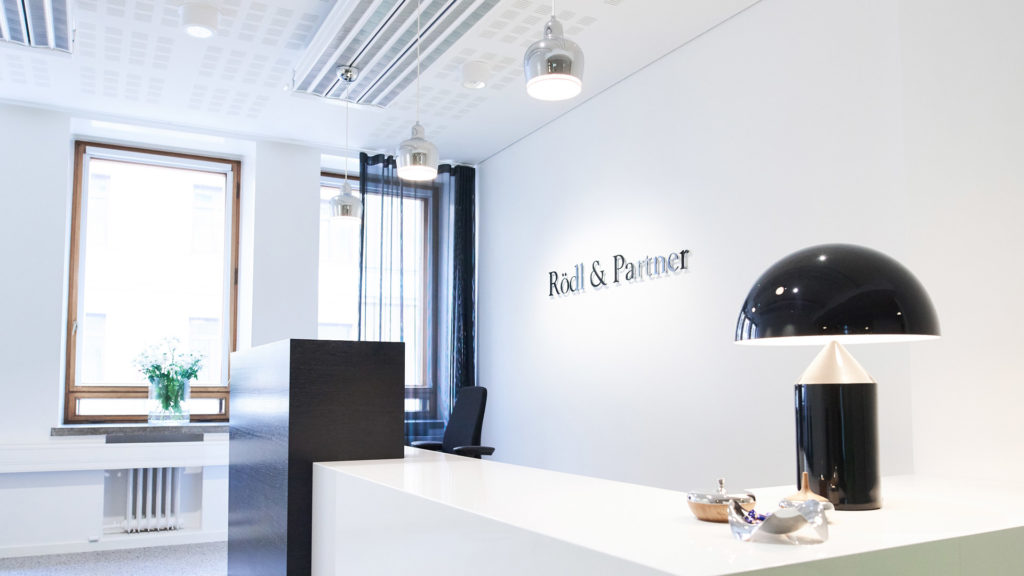 Company in a nutshell
Name: Rödl & Partner
Services: Legal, Audit, Tax, BPO, Management & IT consulting and other interdisciplinary services
Headquarters: Nuremberg, Germany
Personnel: > 5,000
Turnover: 495.5 million EUR/ 2020
Contact person in Finland: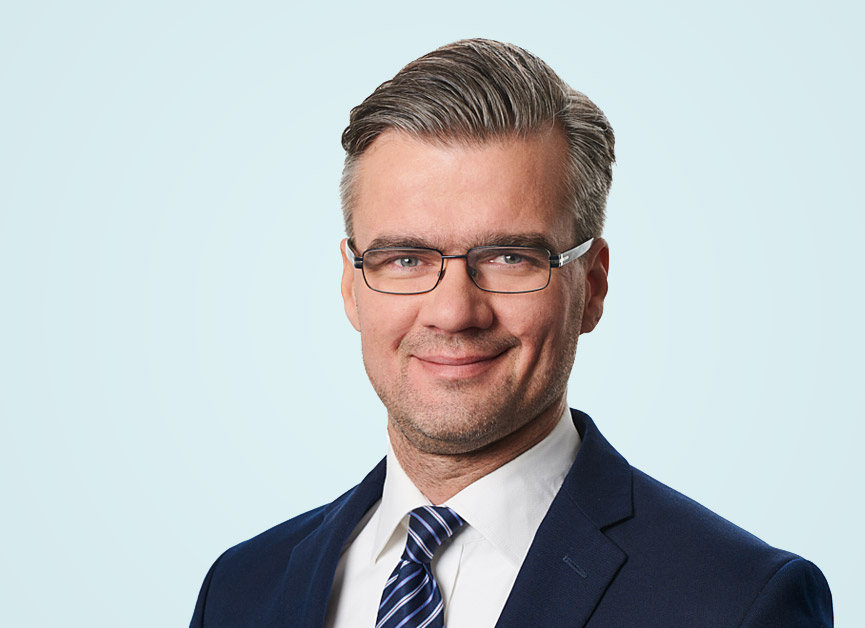 Name: Timo Huhtala
Title: Partner, Attorney-at-Law
E-Mail: timo.huhtala ( a )roedl.com
Webpage: www.roedl-legal.fi
Expertise:
Timo provides legal counsel in matters of contract law, tax law and corporate law for Finnish and international enterprises. He is highly skilled in cross-border transactions and in the management of demanding employment law assignments,
Timo has also an extensive expertise in representing clients in trials, arbitration and conciliation proceedings.
He has obtained international experience through studying banking law, competition law and international private law at the University of Giessen in Germany.
Working languages:
Finnish, Swedish, English, German, Italian