100 Years of Diplomatic Relations between Finland and Lithuania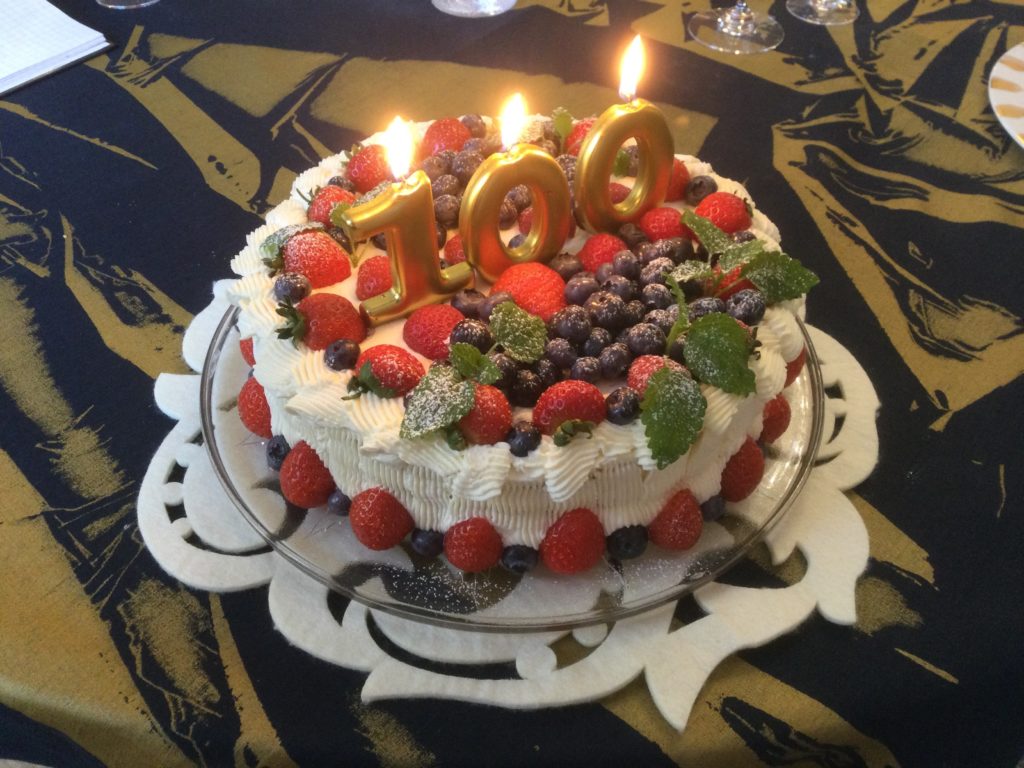 Dear readers, friends of Finland and Lithuania,
Autumn in Vilnius has been really beautiful and warm. Colorful leaves of the trees have been falling down making walking a bit slippery in the nearby Vingis Park. At the same time, I noticed that in some parts of Finland you are already enjoying snowy and cold days.
Covid-19 already started to give us some break, but unfortunately, the number of cases is increasing in both countries. I guess we will have to learn how to live with it during the years to come – vaccinations, masks, disinfecting and thinking of options for handshakes…
Anyway, the autumn has been full of activity. On 27th of August, we celebrated the restoration of the diplomatic relations between Finland and Lithuania in the garden of the residence in Kalinausko Street. We were happy to have Vice Foreign Minister Arnoldas Pranckevičius to give an insightful speech and share his thoughts.
During the past 30 years, there have been many activities. Numerous official visits, and parliamentarians, honorary consuls or chambers of commerce have done their utmost to make the relations flourish. Friendship groups like Donelaitis and twin cities have done a valuable contribution in tightening and deepening the relations between Finland and Lithuania. It is sure we know each other better than 30 years ago, but we have to work much more on all sectors to make our citizens to be better acquainted with their neighbor.
In 1921 on 14th of October, Finland recognized the independence of Lithuania and last week we commemorated 100 years of establishment of diplomatic relations between our countries.
My colleague Ambassador Kazakevičius with the staff of the Lithuanian Embassy in Helsinki and Finnish Embassy in Vilnius have made a common effort to preserve history by collecting official photos from different sources depicting our relations during the past 100 years. I would like to take this opportunity to advertise the virtual photo exhibition presenting the history of Finnish-Lithuanian relations. You will be surprised, very interesting photos and people! https://finlandlithuania100.com/
There are also two articles on the Finnish-Lithuanian relations, one by professor Kari Alenius "100 Years of Diplomatic Relations between Finland and Lithuania", and another one "Relations between Lithuania and Finland in the Early Decades of the 20th Century" by Jyrki Paloposki, who is working in the Ministry for Foreign Affairs of Finland. He has been diving into our archives and made interesting observations. " On the same day as Lithuania's final recognition, on 14 October 1921, interim representative Reino Sylvander was appointed interim chargé d'affaires to the Government of the Republic of Lithuania. Sylvander travelled from his post in Riga to Kaunas, where he visited the Ministry for Foreign Affairs on 10 November 1921 to present Minister Puryckis with the de jure recognition of Finland and his new credentials. A few days later, President Aleksandras Stulginskis hosted a dinner in honour of Sylvander and the newly received de jure recognition. From Riga, Sylvander continued to follow Lithuanian events with great interest. He would have liked to be able to visit Kaunas more often and complained that two or three visits a year were not enough.
To give Lithuania more of his time, in 1924 Sylvander asked additional FIM 5,000 to hold the Finnish Independence Day celebrations in Kaunas. The Foreign Ministry's response was brief and to the point: "5,000 rejected."
Finally, the exhibition entails stories by former Finnish and Lithuanian ambassadors who have been digging into the past and share memories from their time. I would like to thank you all who have contributed to this exhibition!
In the Embassy of Finland in Vilnius, I wanted to respect former Finnish ambassadors to Lithuania for their intensive work to promote the relations. With the extremely friendly archivists in the President´s office in Vilnius, we were able to get all the photos of Finnish ambassadors to Lithuania with the President of Lithuania on the day of credentials. The photos are now in frames at the Embassy. You are welcome to see them! My picture with the President with the masks on will give a true and correct picture of the pandemic situation in 2020. We also put the copies of important documents of 14.10.1921 and 29.8.1991 in frames on the wall.
We have to know the main lines of our history to understand today´s world, what are the factors in the background, which shape our views, opinions and positions affecting our future. Enjoy the exhibition!
In Vilnius 19.10.2021
Arja Makkonen
Takaisin uutiset-sivulle