Bilateral relations and regional safety were on discussion on Lithuanian Foreign Minister's visit to Finland
Anu Vehviläinen, the outgoing Speaker of the Parliament, met Lithuanian Foreign Minister Gabrielius Landsbergis on his visit to Finland at the end of January. Present in the meeting, on behalf of Finland, were also the Chair of the Finnish Parliamentary Friendship Group of Lithuania Sakari Puisto, Secretary General Maija-Leena Paavola as well as Ambassadors Giedrius Kazakevičius and Arja Makkonen. The focus of the discussion was on our bilateral relations, regional safety and China.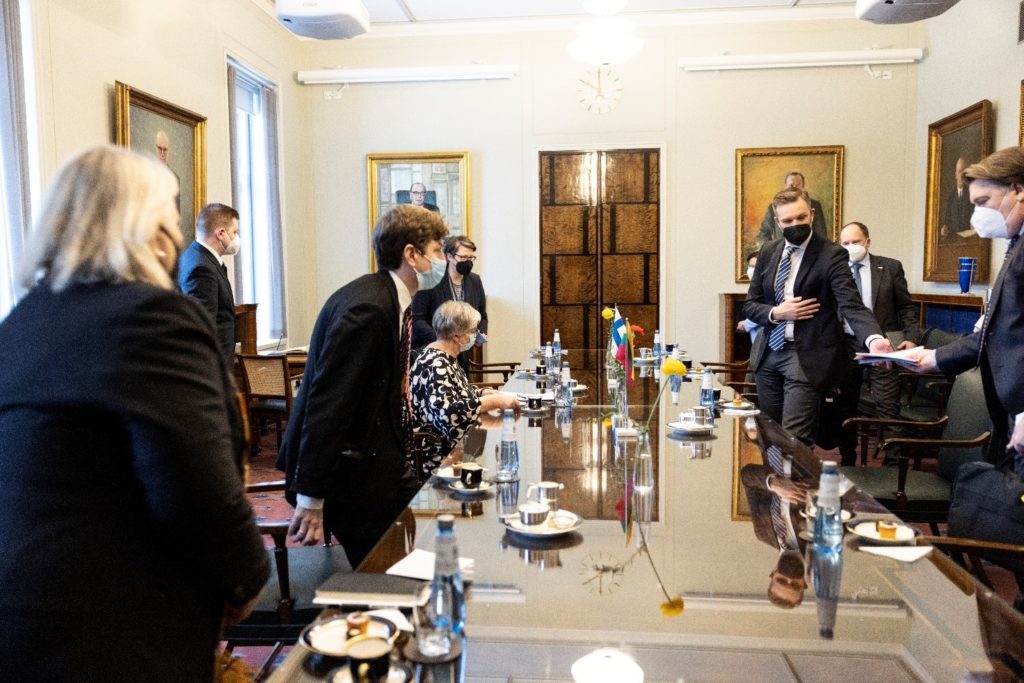 Speaker Vehviläinen and Foreign Minister Landsbergis expressed their joy on the good and deep relations between our countries. Finland and Lithuania share many common interests and challenges, and it is possible to further deepen the cooperation. Last year marked the 100th anniversary of the establishment of the diplomatic relations between Finland and Lithuania and the 30th anniversary of the restoration of the relations. The coronavirus has of course restricted the parliamentary cooperation, but, fortunately, virtual gatherings have been possible, and the NB8 Speakers, for example, have held video conferences. Sakari Puisto was delighted with the frequent activities of the Friendship Group. He told that he meets actively the representants of the Lithuanian Government and Parliament as well.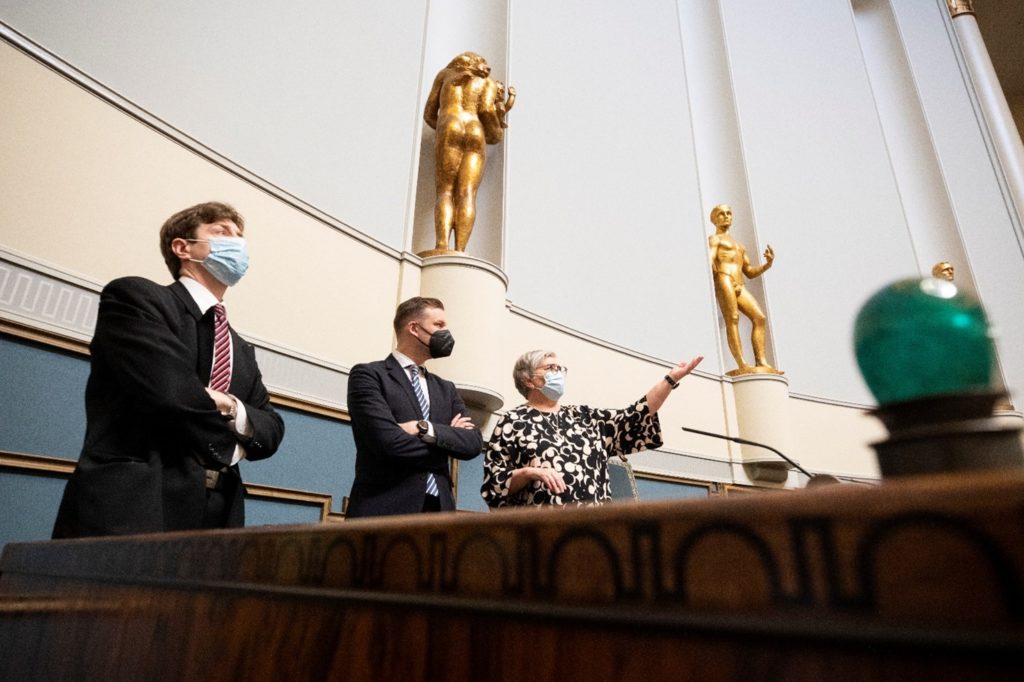 Minister Landsbergis paid attention to the position that both Finland and Lithuania have as EU's external border states. The both countries also strongly support a rule-based international system and free trade, he stated. Now these fundamental principles are being challenged by geopolitical tensions and forcible measures directed towards Ukraine, Belarus and the surrounding area. The rule-based trade system is undergoing challenges, too, after China imposed a trade war on Lithuania. Lithuania emphasizes that the problem is not only bilateral but has an effect on the whole EU and its relations to China. A topic that also came up during the discussion was the – now more stable – border situation between Lithuania and Belarus.
Speaker Vehviläinen was pleased with the successful meeting. Sakari Puisto is, in spite of the tense international situation, looking forward what year 2022 holds for the Friendship Group. He reminds that Kaunas is one of the European Capitals of Culture this year.
Takaisin uutiset-sivulle