Culture, business culture and other spices when doing business in Finland - the Chairman's visit to Vilnius
Notes from the FLCC breakfast event at the Finnish Embassy in Vilnius, January 26th by Risto Uusitalo, Chairman of SULI

Finnish-Lithuanian Chamber of Commerce kindly invited me to speak at their breakfast event. I decided to speak freely based on some arbitrary notes prepared on train from Kaunas to Vilnius that very morning. Absolutely no slides!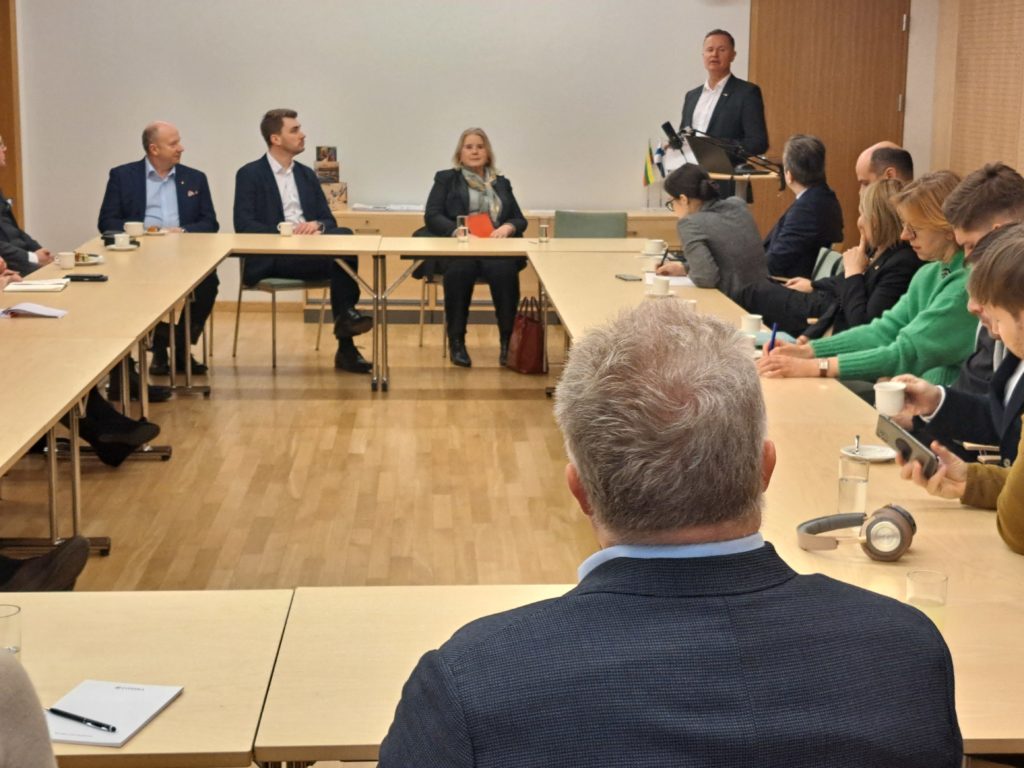 Started with Finnish culture. Sauna, sisu and vodka have to be mentioned – at least to wake up people on this early, grey morning. In the beginning of 1800's, Helsinki population was 4000! One hundred years ago 70% of Finnish people lived in the countryside. Rural life, hard work on the farms and logging forest. The evolution of grade school (kansakoululaitos) from 1866 to 1898 to 1921 when it became law that all Finnish children were to take at least six years of school. The grade school was the step stone and platform for the education, civilization and prosperity  of Finland today.

Finnish industrialization is basically an import! A Scotsman James Finlayson started a cotton factory in Tampere in 1828, and expanded to other cities. Nikolai Sinebrykoff started in 1819 in Helsinki what is now the oldest brewery in the Nordics – Koff! Karl Fazer started a confectionary shop in Helsinki and his father came from Switzerland.

But there was some local effort into industrialization as well. From 1860 to 1880 sawmills and paper industries evolved, and exports of wood products and paper started with main markets in UK and Russia. The metal industry, engineering and ship building sectors started mainly after the WW2.

Nordic culture has its basis in Lutheran (protestant) religion. Work hard, be honest, no bullshit. Comparing to Lithuanians, Catholic religion and kings in the history with vast land areas governed all the way to the Black Sea have left their marks on today's Lithuanians – in my observation.

Finns love sports like Lithuanians. Long distance running, javelin, skiing and ski jumping gave us victories in Olympics and World Championships – and still occasionally today. More recently, ice hockey and the "Lithuanian only sport", love for basketball has come to life with Lauri Markkanen, currently "The Finnisher" at the Utah Jazz, NBA with record 47 points in a game.

"Bribing has no effect on me – but if you do not bribe me, it may have an effect" – unforgettable joke learned in business. In Finland, bribing does not work. Punctuality, confidence and trust and keeping your word makes the business run in Finland – both internally in companies, between companies. This is why Finnish businessmen and -women are looking for trustworthy partners in exports and imports.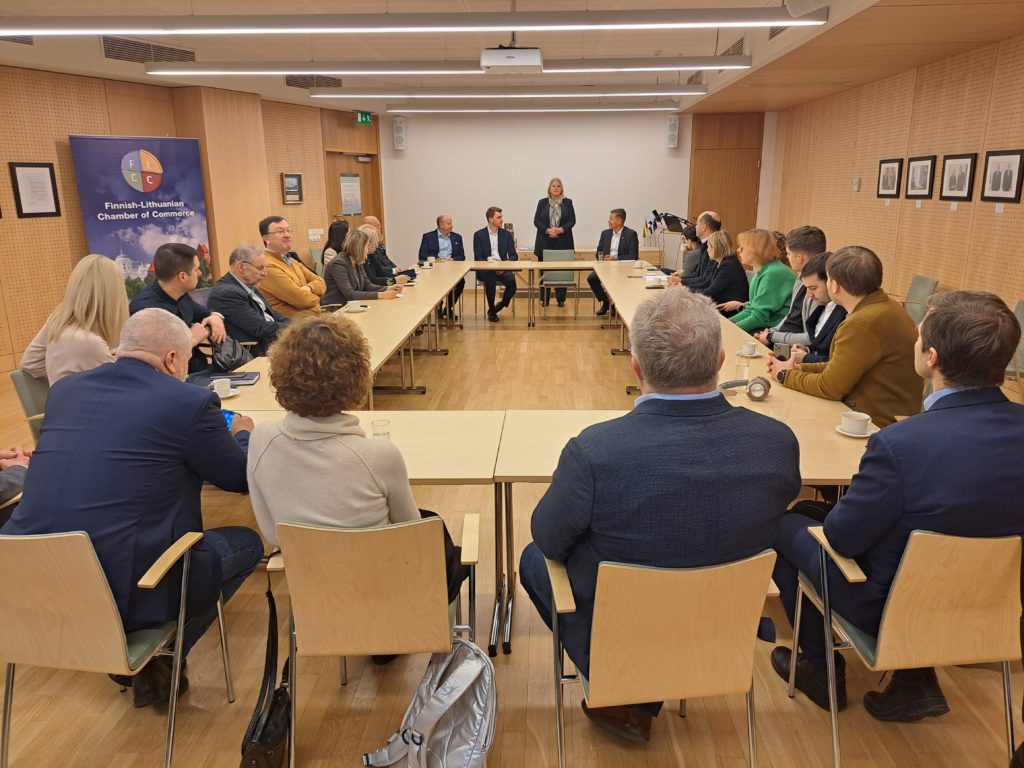 Sometimes Finns can appear a bit narrowminded. By nature, we are technology focused, less marketing oriented. NOKIA was the first worldwide consumer product supplier from Finland. No more, but they are still the leading supplier of mobile networks. This role suits Finns much better. It is still somehow relieving to remember that Nokia sold their mobile phone business to Microsoft in 2014 at market value of seven billion euros. And what happened? -Microsoft screwed it up, no MS phones in the market now. But there are many spin-offs in Finland from those ex-Nokia mobile phone engineers. Rovio, Supercell, Oura, etc.

In music, we are engineers as well. Metal music has a special podium in Finland. Hard Rock Hallelujah won the Eurovision. Like a berry on a cake. HIM, Nightwish, Apocalyptica, Amorphis to name a few world class rock bands from Finland.

Keep these few tips in mind when doing business in Finland!
Takaisin uutiset-sivulle