Donelaitis Society
Donelaitis Society is a nationwide Finnish-Lithuanian Friendship Association, which is open to anyone interested in Lithuania.
It is named after the Lithuanian national poet Kristijonas Donelaitis (1714-1780), whose writings are regarded as representing the spirit of the nation.
Donelaitis Society was founded in 1990 to promote friendly relationships between Finland and Lithuania by facilitating broader understanding of Lithuanian social, cultural and economic life in Finland.
The Society organizes events related to Lithuania, publishes Liettua magazine, maintains and develops the Lithuanian section of the Baltic Library and is active in other various related networks.
The Society currently has about 300 members with close working links to the local friendship societies of Donelaitis Society of Joensuu region, Lithuania Society of Tampere and Donelaitis Society of Turku region, who act as local independent sub sects of Donelaitis Society.
In addition, the Society arranges seminars, educational events and cultural activities in co-operation with other cultural authorities in Finland and Lithuania. The Society also arranges Finnish-Lithuanian formal and informal social meetings, for example last year we celebrated our 30th anniversary with a successful gala event, historical seminars and various publications.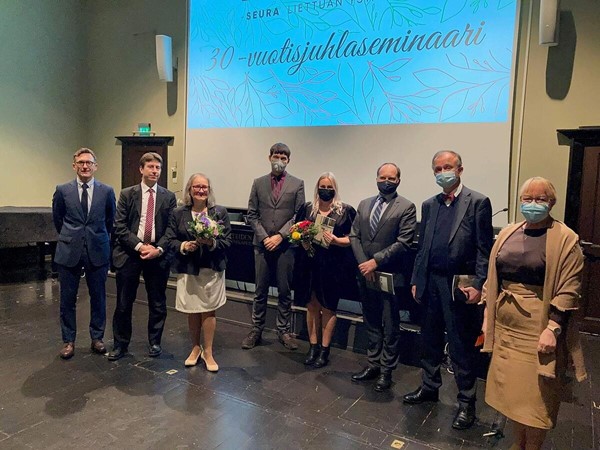 In 2021 we are planning to promote Lithuanian culture in Finland with various events including: lectures, film evenings, art exhibitions, musical performances, and other cultural workshops.
For more information about Donelaitis Society and future events please visit our website https://www.donelaitis.fi/ or follow us on Facebook https://www.facebook.com/donelaitis.fi
Finally, we warmly welcome anyone who is interested in Lithuanian culture to become a member of Donelaitis society https://www.donelaitis.fi/liity-jaseneksi/

Takaisin uutiset-sivulle