1ST CONFERENCE THE NORDICS AND LATIN AMERICA
Where? Intercontinental Santiago, Santiago, Chile
When? December 11-12, 2023

The conference The Nordics and Latin America is the first conference ever organized on Nordics-Latin America on a regular basis, bringing together the most relevant institutions from both regions and aiming to provide insights, high level networking and opportunities for collaboration between companies, educational institutions and authorities from Nordic countries and Latin America.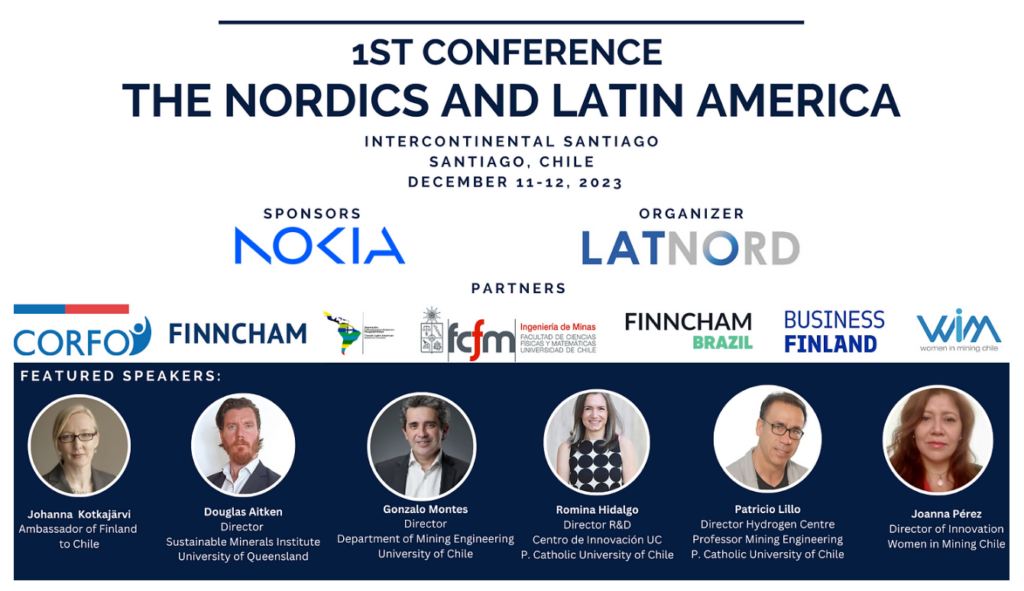 The topics of the conference are divided in two days: on December 11th the main topic is mining (AI, electrification, ESG, 5G and industry 4.0 and more) and on December 12th the main topic is smart city (wood construction, 5G and IoT,digitization, waste management, among others).
The objective is not just comercial, but also improving collaboration, knowledgetransfer and international relations between Latin American and Nordic countries.
The conference is organized by Latnord. You can find more information about the event here.

Takaisin tapahtumat-sivulle