Best Markets: A Guide to your Success - Asian Insights with Asian Insiders Webinar Series
Time and place
Tuesday 16th of May, 2023
9.00-10.00 CET (15.00-16.00 Korea, Japan) (13.00-14.00 Thailand, Malaysia)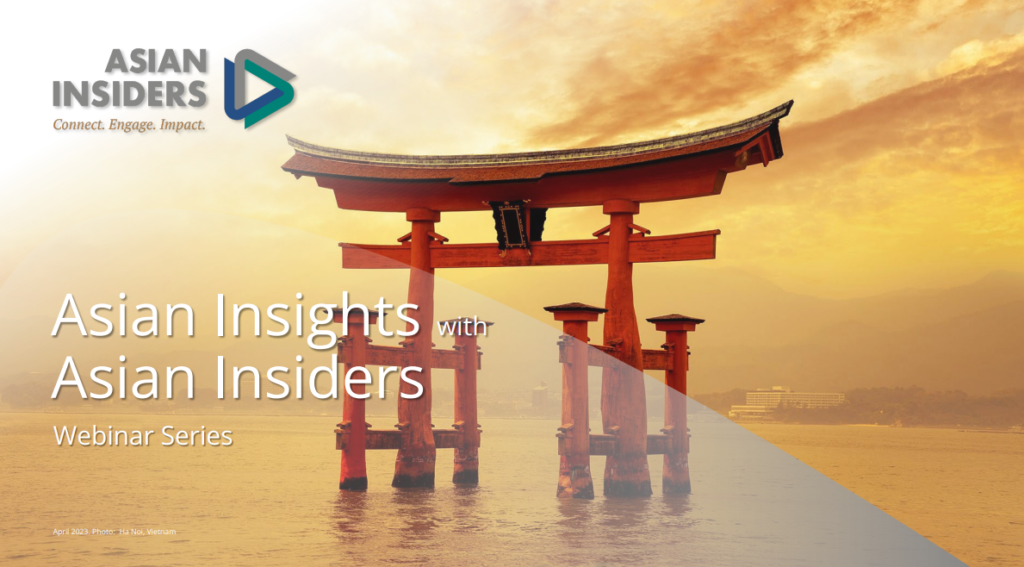 Do you want your business in Asia to succeed? Join our discussion and share your thoughts. The speakers of the webinar are Jari Hietala from Asian Insiders and Salla Hänninen from Palava Global. Welcoming words will be given by Scott Brown. You can find more information about the event in this broschure.
Schedule
9.00-9.05 Welcome words – Mr. Scott Brown
9.05-9.25 Opening notes – Mr. Jari Hietala: Where are your best markets in Asia
9.25-9.45 Opening notes – Ms. Salla Hänninen: How to decide the Best Market for your company?
9.45-10.00 Questions and open discussion
Picture: Asian Insiders
Takaisin tapahtumat-sivulle