Coffee from El Salvador - online tasting event with economic outlook on 10th March 2021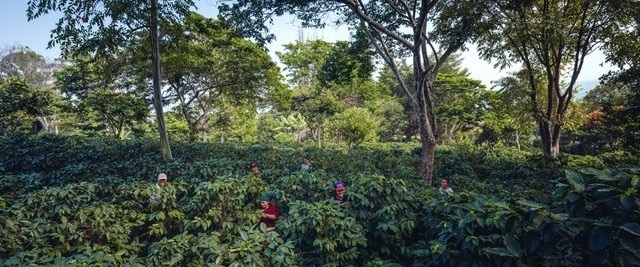 Time: 10th March 2021 starting at 16.00 (Finnish time)
Place: Online, Teams
The event is free of charge but needs registration.
Teams link will be sent on 9th March 2021 to the participants.

El Salvador is the smallest country in Central America. It is known by the warmth of its hardworking people; the magnificent beaches where you can ride the tallest waves and watch the most colourful sunsets; the calm and transparent lakes surrounded by breath-taking, giant volcanoes.
El Salvador is also known around the globe for the coffee it produces. Its ideal climate and elevation allow for some of the most famous and delicious coffees on planet earth to grow and develop properly.
In El Salvador, coffee is grown on six different regions, each of them has specific characteristics that make it unique. Most of El Salvador coffee is grown under shade trees, making this crop one of the most important sources of water and oxygen; providing a home for a broad diversity of plants and animal species; and offering jobs for rural communities.
The relevance of coffee for the development of the country has been incalculable. There is not one person in El Salvador who is not somewhat involved in coffee: as a producer, as a worker, as a consumer.
You can find several varietals of coffee grown in El Salvador: Bourbon, Pacamara, Pacas, etc. This tiny country can proudly claim to have discovered or created several varietals of coffee. For example, the Pacas varietal was discovered in one of the farms of the Pacas Family. The Pacamara variety was created in a laboratory in El Salvador by scientists who created a hybrid between Pacas and Maragogype. Recently, the Pacas family also discovered another varietal which they named "Bernardina".
For these reasons, and many others, Coffee is an essential part of Salvadoran life, economy, and environment.

PROGRAM OF THE EVENT

16.00 Opening – Embassy of El Salvador in Sweden
Economic and political outlook of El Salvador and Coffee from El Salvador – Embassy of El Salvador in Sweden
16.30 Coffee production – varieties of coffee 2021; presentation of enterprises online, harvest 2021 – Latnord and Cafe Pacas
17.00 Testimonials of clients (video) (Latnord and Cafe Pacas)
17.15 Closing words – Mr. Christian Borenius, Honorary Consul
17.30 End of the event

We wish you warmly welcome to our event.
FINNISH-LATIN AMERICAN BUSINESS COUNCIL

Takaisin tapahtumat-sivulle