ICT MAGHREB - The International Exhibition for Information and Communication Technology
When? 14-16 March 2023
Where? Palais de la Culture Moufdi Zakaria, Alger, Algerie
ICT MAGHREB is the Information and Communication Technology Trade Fair for IT decision-makers. The event takes place every year at Palais de la culture Moufdi Zakaria in Algiers, welcomes more than 5,000 professional visitors and 150 exhibitors including the main Algerian players in the IT sector as well as 40% of foreign companies including the big multinationals.
ICT Maghreb is fundamentally inspired by our vision which consists in giving the enterprise its full and genuine role: the place to create wealth of nations and States, whatever its form or its size. It remains the productive tool that is necessary to maintain active and ensure its sustainability. To achieve this vital goal, we have to adapt its management gradually to the transformation and development of management forms.

The enterprise is the first entity to be influenced by technological developments. ICT Maghreb is exactly focused on these new Information and communication technologies that have revolutionised the whole world in so very short time. ICT Maghreb is also adapting to strategic developments that stir the business world and direction changes made necessary, due to the ultra-speed changes occurring in ICT world.
In deed, ICT Maghreb 2023 is full of innovation at several levels.
For further information, please, see the Maghreb event broschure or contact jukka(a)finalgo.com.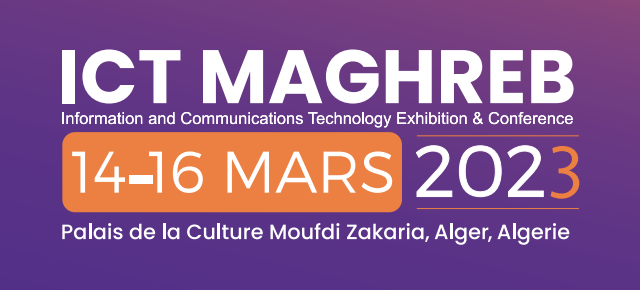 Takaisin tapahtumat-sivulle