International Fair on Colombian coffee, cocoa and agrotourism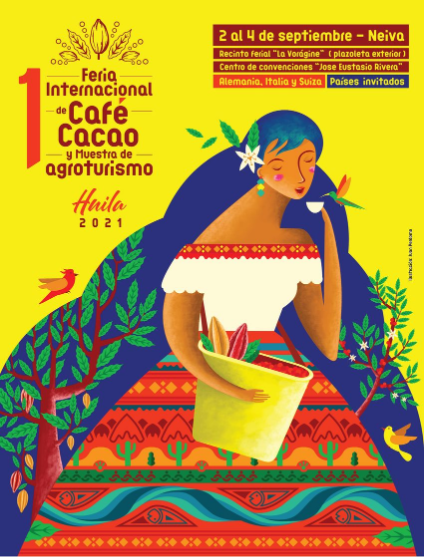 The first international fair of the Huila Departement in Colombia is offering opportunities to connect with intercontinental markets and producers with sustainable approaches.

The Huila Department in Colombia has an important potential for agriculture development. The local government is organizing the first international fair to promote regional coffee, cocoa and agrotourism.
In this international scenario, participants have the possibilty to connect with intercontinental markets and build commercial matches – with the potential of creating a positive impact on both ends of the supply chain through a sustainable approach.
Many of the producers organizations are certified with sustainable lables – such as Rain forest Alliance (RFA), Fair trade, UTZ, C.A.F.E practices, 4C and AAA by Nespresso.
This event will involve local and international allies as The National Federation of Coffee Growers, Huila's Chamber of Commerce, EFECTO CACAO, Red Cacaotera (Cocoa Network) and SENA (The National Apprenticeship Service).

The international Swiss, Italian and German Cooperation will be represented by SIPPO (Swiss Import Promotion Programme), IILA (Organizzazione Internazionale italo-latino americana) and the German Federal Ministry for Economic Cooperation and Development (BMZ) with the INCAS Global+ project implemented by the Deutsche Gesellschaft für Internationale Zusammenarbeit (GIZ) GmbH and its Colombian counterparts.
The event will also feature the National Contest "Cacao de oro" (Golden Cocoa), the "Microlotes" Contest: Selecting the best Huila's department Coffees, workshops and activities related to coffee culture as well as samples tasting and a chocolate show.
When?
September 2 to 4, 2021
Where?
Local: Recinto Ferial la Voragine – Carrera 4 # 22-11 Neiva, Huila, Colombia
Virtual: Registration link will follow soon.
Takaisin tapahtumat-sivulle