Latinalainen Amerikka, Yleinen
Mexico: WomanExportingMx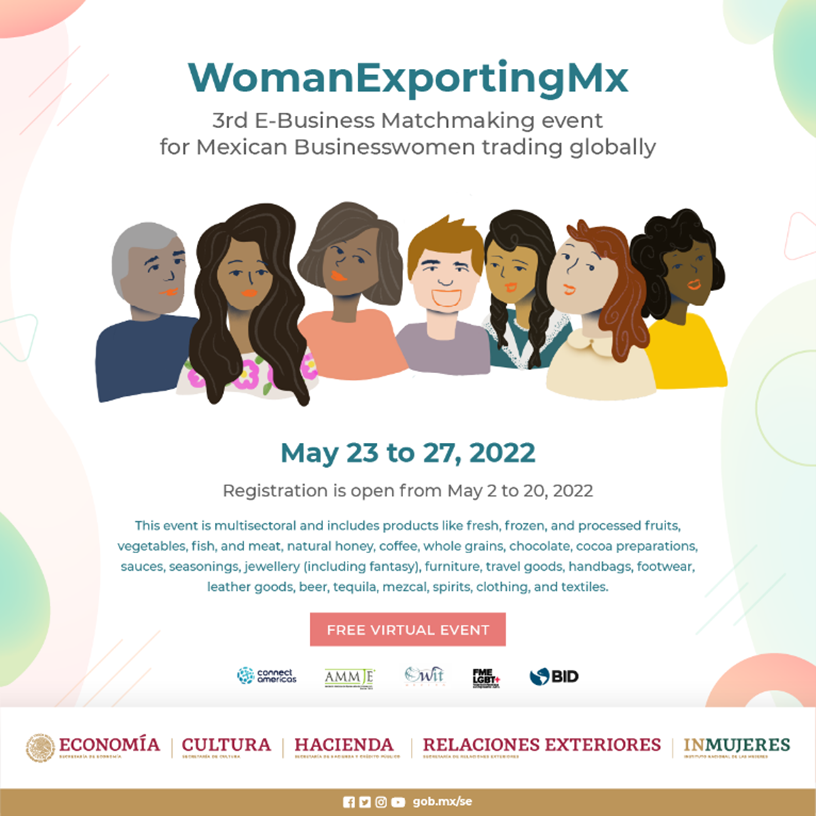 The Embassy of Mexico in Finland and the Finnish-Latin American Business Council are pleased to invite you to participate in the 3rd edition of #WomanExportingMX from May 23rd to 27th, 2022, a virtual and multisectoral free E-Business matchmaking event aiming to expand export opportunities for women-led businesses from Mexico, with potential buyers from target markets, including the 27 member countries of the European Union.
Interested buyers, distributors, and importers are cordially invited to register and use the platform to learn about exportable products by women-led businesses from Mexico and to schedule 30-minute meetings to be held in English, in a B2B format.
TIMETABLE:
Registration: From May 2nd to 20th, 2022
https://mbmapp.com/event/womenexportingmx3rdedition
B2B Meeting Scheduling: From May 9th to 26th, 2022
B2B Matchmaking Meetings: To be held from May 23rd to 27th, 2022, preferably from 17:00 to 21:30 (EEST), however, it is possible to arrange and hold meetings before and after convened appointments through the platform.
Please find attached detailed information on some of the exportable products promoted at the event.
For further information, please contact Mr. Alejandro Lopez from the Embassy of Mexico by e-mail (alejandrol@sre.gob.mx) or phone (958 604 326 / 468 922 245).
Takaisin tapahtumat-sivulle