Virtual events celebrating the bicentennial of Guatemala will take place in September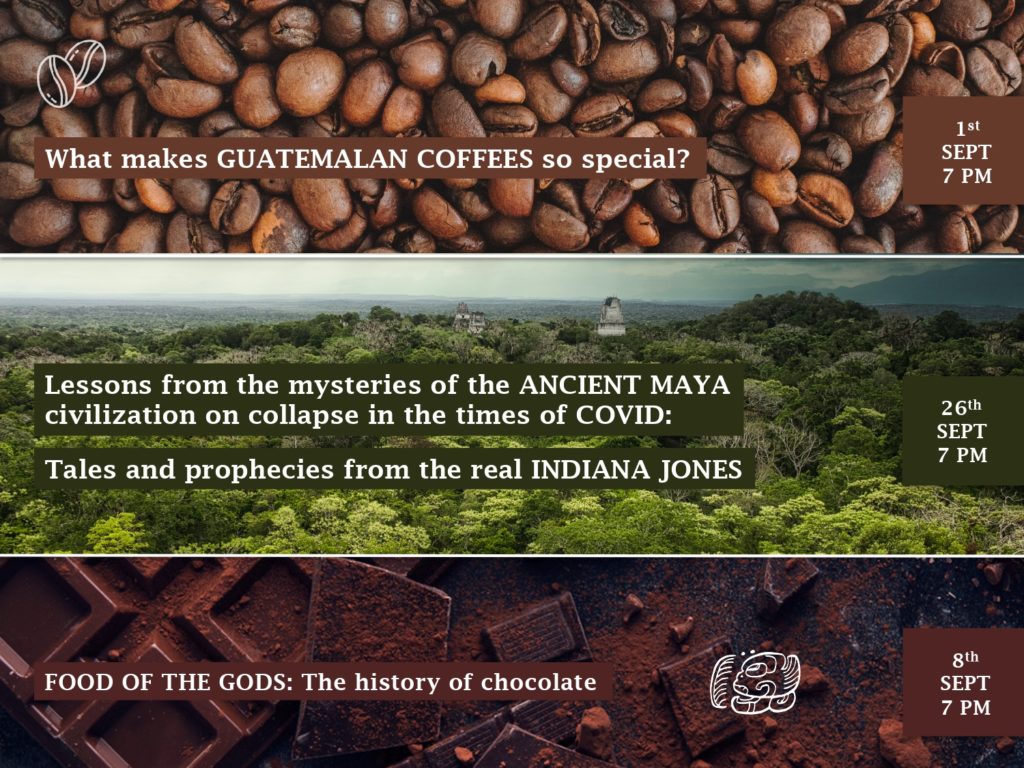 "Save the dates. A series of interesting virtual events celebrating the bicentennial of Guatemala will take place in September. More information to follow closer to the dates"
Wednesday 1 Sept 7 pm Anacafé – What makes Guatemalan coffees so special?
Wednesday 8 Sept 7 pm Harri Kettunen – Food of the Gods: The history of chocolate
Sunday 26 Sept 7 pm Arthur Demarest – Lessons from the mysteries of the ancient Maya civilization on collapse in the times of COVID: Tales and prophecies from the real Indiana Jones
Attached you will find a promotional ad for the first event, the Anacafé event and below its link, plus the ad for all three events. The ads and the links to the other two will follow closer to the actual dates.
Here is the link to the first event with Anacafé on Wednesday the 1st of September:
Meeting ID: 863 6316 2662
Passcode: 406547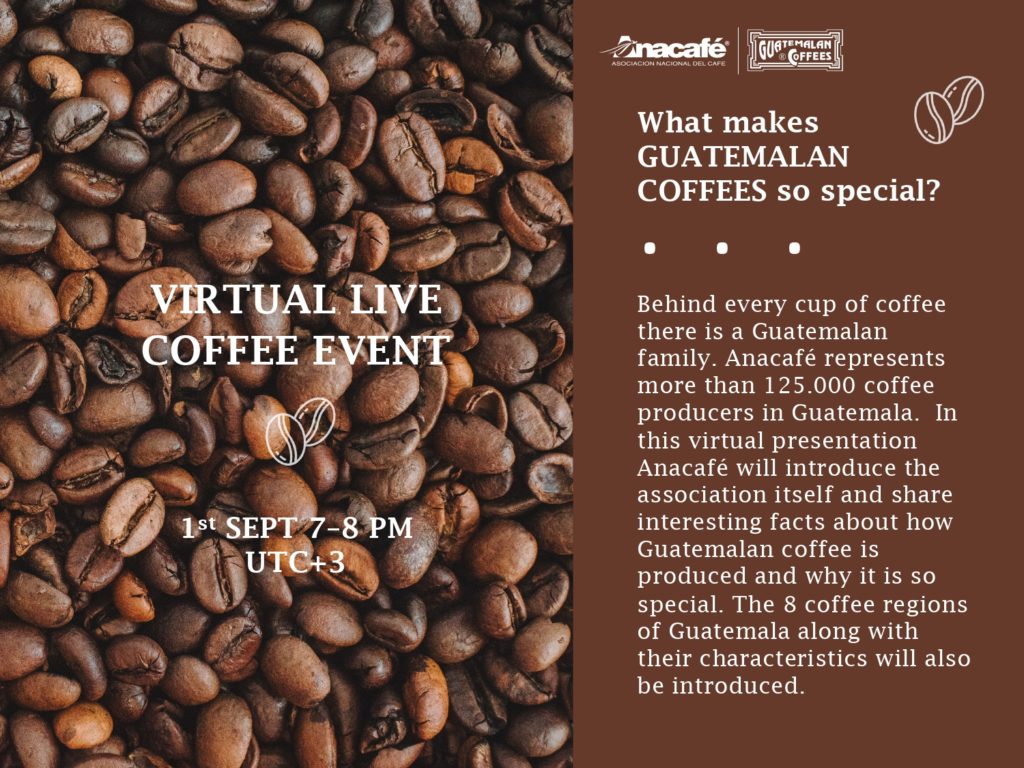 Takaisin tapahtumat-sivulle