Finland-South East Asia Business Association: Introducing the Member Companies – Thai Account Law
What kind of commercial activity does your company have in the South East Asian countries? – in which country/countries do you operate?
The company is separated into two segments. One is to provide all and inclusive legal services as well as accounting and auditing services. The team in this segment consist of counsellor with diverse expertise and licensed accountants and CPA. Another is to provide investment initiation and business setup and operation consulting services. The team is this segment include professors, researchers, tax planners, and professional liaisons. Both teams are integrated to serve boundaryless demand of the clientele. The resources of the company allow us to deliver market survey, complicated research analysis, business plan, due diligence, contracting, dispute resolution, human resource management, financial analysis, accounting report, auditing, local operation and management, and many more.

The scope of service area for business investment and operation and legal services covers the Kingdom of Thailand and Cambodia, while the scope of survey and research covers Mekong countries and Indonesia. Our Company have access ASEAN region "webropol" systems and we are able to deliver surveys both qualitative and quantitative, with deep analyses all ASEAN member states in local languages.

What is the advice would you like to give to a Finnish company planning to enter the South East Asian market?
The right procedure and the right strategy when entering the ASEAN market include; firstly, find the correct partners in new destination. Secondly, it is important to realize and understand the local procedure, which mostly base on informal relationship and communication rather than formal dealing with official work groups. A good approach is try to find some advisor and partner who stand beside you in dealing process and who know the domestic procedures and context.

Please share one of the success stories your company has experienced in a South East Asian country?
The company is based in ASEAN with more than 20 years of experiences in bridging investors, business people, public organizations, diplomatic agency, to the local destinations for various purposes. The company has 99% statistic in winning legal cases. In the past decade, the company has been chosen by one of the top ten university in Thailand to organize international conferences, manage international events, conduct researches with various scopes and topics. Last but not least, the company has been preventing business loses for its clients through due diligence services for millions of Euro.

How do you see the position of the South East Asian countries in your activities during the coming five years?
The company sees its direction clearly that it is moving towards a positive way. ASEAN region have enormous economic development and that lead for development and increasing demand of high quality product and services from education to ICT sector. When you enter one country in ASEAN region, you have access for all Asean member state market and China market also. The rapid development of land, rail, seas, and air logistics enable the region to be the hub of the eastern world. Linkage of value chain inter and intra region creates enormous growth of trade, investment, and consumption of the region within the coming five years. Thus, the company is getting ready for the growth in term of number of clients and the diversity of demanded services.

Your motto when doing business in the South East Asian countries?
It is not as difficult as it looks like.

The main reason you want to belong to Finnish-South East Asia Business Association?
In Finnish – South East Asian Business Association can give good platform for networking and there can find interesting Finnish companies and business sources. In this association we can help each other and share our expertise for the success of the members and the association.

Please describe your company in a nutshell?
A comprehensive service provider for all business and movers with a team of professionals and professors.

Something you would like to tell us about yourself?
We work differently when comparing to the Big Four or the big international law firms, we craft every cases for the betterment of the betterment.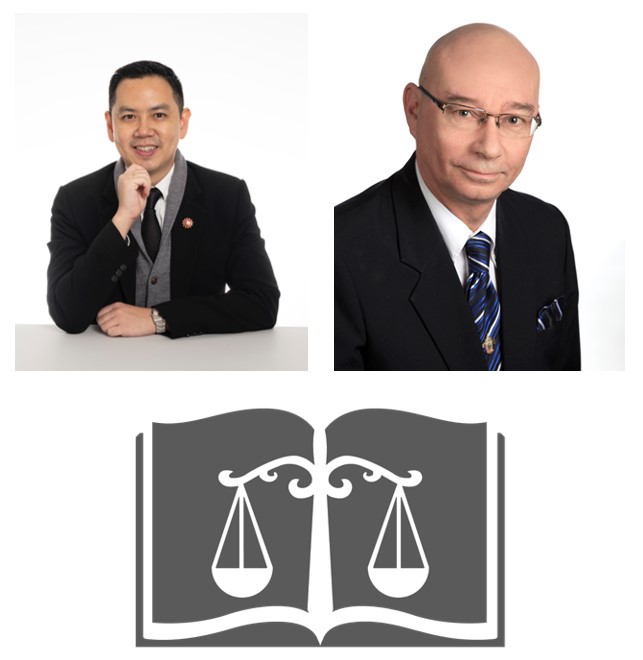 Contact information:
tel: +66 (0)6 1981 7777
tel: +358 (0)456194479
email: contact(a)ThaiAccountLaw.com
Takaisin uutiset-sivulle