Finland-South East Asia Business Association: Introducing the Members - Asia-Finland Law Consulting Oy

What kind of commercial activity does your company have in South East Asia? – in which country/countries do you operate?
We assist Finnish companies in business matching, legal consulting and recruitment in South East Asia, with a focus in Vietnam.
What is the advice would you like to give to a Finnish company planning to enter the South East Asian market?
First, if you have good product or service be confident to talk about it, to "show off" it. You should not apply the Finnish culture of humbleness when you introduce yourself and your company. The second advice is to find a market entry consultant who understand well business cultures in both ends. Especially, if you can reach local government in high level, is saves time and money. The third advice is to utilize the public grants available for internationalization and development. It helps you to approach and find local partners to buy your products, even establish a joint venture. The fourth advice is considering moving your production to Vietnam and then importing your products back to Finland/Europe/other Asian countries to save costs with the help of new free trade agreements such as EVFTA and RCEP.
Please share one the success stories your company has experienced in South East Asia?
We introduced Finnish early childhood education company, Fun Academy, co-founded by Peter Vesterbacka to Vietnamese market to establish a chain of Finnish kindergartens, elementary and secondary schools in Hanoi.
We helped Finnish production company and creator of Ice-breaker Snow children's adventure series, POB Production Oy, to publish Ice-breaker Snow books in Vietnamese and recruited a Vietnamese animation designer for them.
We introduced Fire protection engineering office Markku Kauriala Oy to the Ministry of Public Security in Vietnam to introduce modern Finnish fire safety design to Vietnam.
How do you see the position of South East Asian countries in your activities during the coming five years?
We only focus on South East Asian market. Until now we have been focusing in Vietnam. We are currently extending our focus to Cambodia, which provides big opportunities for Finnish and Estonian companies in digitalization and production of renewable energy.
Your motto when doing business in South East Asian countries?
We aim at building meaningful, sustainable, and long-term business between Finland and Vietnam. We want to bring more and more good Finnish products and solutions to fasten the development in Vietnam.
The main reason you want to belong to Finland-South East Asia Business Association?
Finland-South East Asia Business Association provides as with an easy access to updated information regarding South East Asian markets and networking to other companies operating in the area and to the embassies.
Please describe your company in a nutshell
We are an expert service company assisting Finnish companies in market entry to Vietnam.
Something you would like to tell us about yourself.
I moved from Vietnam to Finland more than eight years ago. I have become a Finn, in spirit and nationality. However, Vietnam is the country where I have my roots and where the most of my family lives. I am grateful to Finland for providing me with an opportunity to work by using my experience and networking in Vietnam.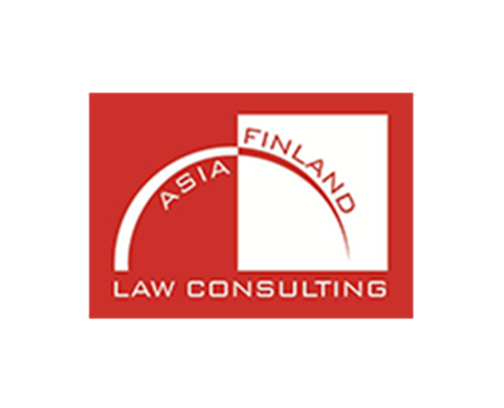 Takaisin uutiset-sivulle