Finland-South East Asia Business Association: Introducing the Members - POB Production

Please describe your company in a nutshell
POB Production was founded in 2011 in Helsinki, Finland.
We have been developing Icebreaker Snow Adventures IP for years and today we are expanding operations in the animation, publishing, gaming and licensing industry. The long term goal is to make Icebreaker Snow Adventures into an internationally recognized children character brand.
What kind of commercial activity does your company have in South East Asia? – in which country/countries do you operate?
Published Icebreaker Snow book series is Vietnam and Indonesia.
What is the advice would you like to give to a Finnish company planning to enter the South East Asian market?
They could join Finland-South East Asia Business Association to get more understanding about cultural, political and economic differences between Finland and South East Asia.
Please share one the success stories your company has experienced in South East Asia?
There is no success story yet…later!!
How do you see the position of South East Asian countries in your activities during the coming five years?
There is possibility but that time is not right yet. We are now developing Icebreaker Snow 360 product catalogue and when those are ready we are ready for South East Asean market then – game on!
The main reason you want to belong to Finland-South East Asia Business Association?
Because I am interested that market opportunity. I want also learn more those countries and it's cultural and business side.
Something you would like to tell us about yourself.
I am development-oriented Master of Marine Science and Captain graduated from Kymenlaakso University of Applied Sciences, YAMK (Ylempi AMK -tutkinto). I have also a sea captain's certificate and in the past, I have worked in Neste's seven crude oil product and chemical vessels as a deck man and officer positions. I have been also employed in Neste's onshore organisation in the development of quality and safety management system.
I switched from Neste to Finnpilot where I worked as a sea pilot. I was also involved in several development projects, such as the pilot ordering system mPilot, which is Apple's reference. I've also founded a maritime sector start-up company that developed the utilization of IoT, and digitalization of situational awareness, as well as chartering system for dry cargo shipping companies which is successfully in operation these days. I have also worked extensively in Arctia icebreakers, as well as the Finnish Safety Investigation Authority as a part-time investigator.
I have a unique ability to manage multi-disciplinary projects and to navigate complex challenges! I always want to look into the future and develop something that hasn't been done before. I have always had my strong creative side, which motivates me to always change, develop, experiment, and explore the world. My work has always involved responsibility and decision making and my pressure tolerance is high. I am able to work independently but I like teamwork and active dialogue with people.
I'm open for all ideas and possibilities.
Please contact and network with me!
Teemu Leppälä
Master of Marine Science, Captain, Pilot, Author, Innovator
POB Production Oy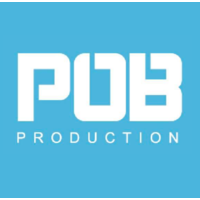 Takaisin uutiset-sivulle