Kaunas 2022: a testimony to progress
From temporary to contemporary. This is the official slogan by which Kaunas enters 2022 – a year when it will host the title of the European Capital of Culture. This is also a testimony of the progress that the city has experienced over the years: from building its cultural, academic, and economic significance when it was the temporary capital of Lithuania during the interwar period, to fully becoming one of the most dynamic cities in the region today.
"Kaunas 2022" embodies this journey in a year-long event both celebrating the old and creating the new history of the city. The grand opening of the European Capital of Culture festivities is scheduled for January 22, 2022, setting the scene for over 1,000 events created by 2,000 artists, including world-famous William Kentridge, Marina Abramović, Mirga Gražinytės-Tyla and others.
The project is based on co-creation, participatory culture, local and international cultural or intersectional partnerships as well as the involvement of residents. It brings together 40 festivals, more than 60 exhibitions and 250 stage events as well as numerous concerts that will take place in Kaunas and Kaunas District over the year.
Finland-Lithuania Business Association invites you to check out the event's programme and get first-hand experience of Kaunas yourselves. Getting to know the place and its people is the perfect first step to reveal the city's full offering.
Where culture meets business
Kaunas, the fourth largest city in the Baltics, offers much more than culture indeed. Located in a unique place at the confluence of Lithuania's two largest rivers – Nemunas and Neris – it has always been an intersection for education, trade, and business development.
Consistently evaluated as Lithuania's best student city, Kaunas boasts a rich talent pool, mainly within engineering, manufacturing, life sciences and IT. With the availability of highly-skilled specialists, the proximity to other markets and the largest Free Economic Zone in Lithuania, Kaunas has already attracted prominent international names including Continental, HELLA, Kitron or Bentley as well as Finnish companies such as Peikko or Finnfoam.
This has also allowed Kaunas to be ranked amongst the top technological cities of the future, receiving multiple awards in the prestigious ranking of the most attractive European Cities and Regions for foreign investment in the "fDi Magazine".
A stone's throw away from Finland and the rest of Europe
Such rankings have been definitely affected by Kaunas' exceptional connectivity. At the very heart of Lithuania, Kaunas crosses both Via Baltica (E67) that stretches from Prague to Helsinki, as well as A1 highway, connecting it to the capital Vilnius and the ice-free port city of Klaipėda. These connections will be enhanced even further with the completion of the Rail Baltica railway, where Kaunas will host one of the stations, providing new opportunities for trade expansion.
For Finns, however, there is no need to wait until the railway is completed. Finnair flies daily from Helsinki to Vilnius, from which Kaunas is an hour away by train. Even more so, Ryanair opened a direct connection to Kaunas from Helsinki earlier this year, offering affordable flights to Lithuania's second largest city that are perfect for a weekend trip. Similarly, Wizzair was operating a direct connection to Kaunas from Turku before the coronavirus outbreak, and is expected to open these flights again in April next year.
With multiple ways to reach the next European Capital of Culture, a visit to Kaunas seems like the perfect chance to get back to travelling.
European Capitals of Culture
Starting in 1985, European Capitals of Culture have developed into one of the European Union's (EU) most appreciated activities. To date, the title has been awarded to more than 60 cities across the EU and beyond. Kaunas has become the second city selected from Lithuania, following Vilnius in 2009. Oulu in Finland will be European Capital of Culture in 2026. It will be the third Finnish city to hold this title, after Helsinki in 2000 and Turku in 2011.
Find more information about "Kaunas 2022" on its official website.
Find the full programme of its events here.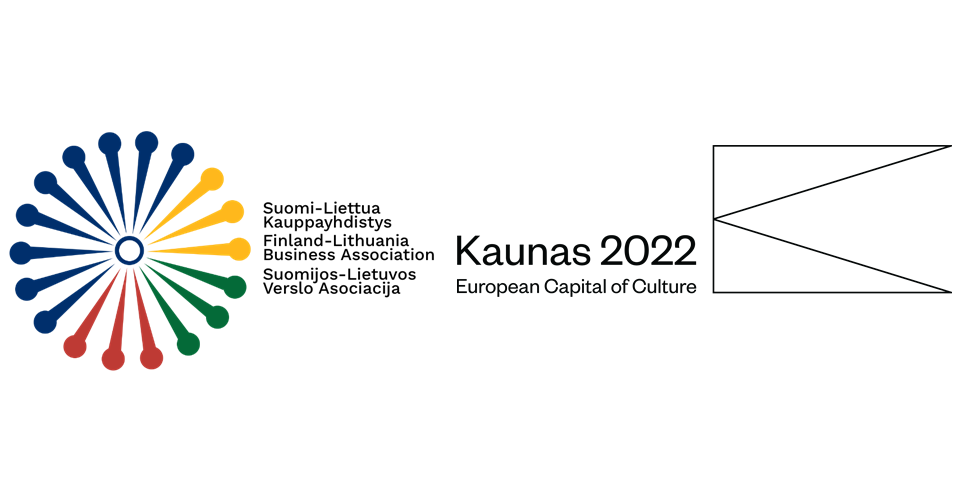 Takaisin uutiset-sivulle