Kaunas city and Kaunas 2022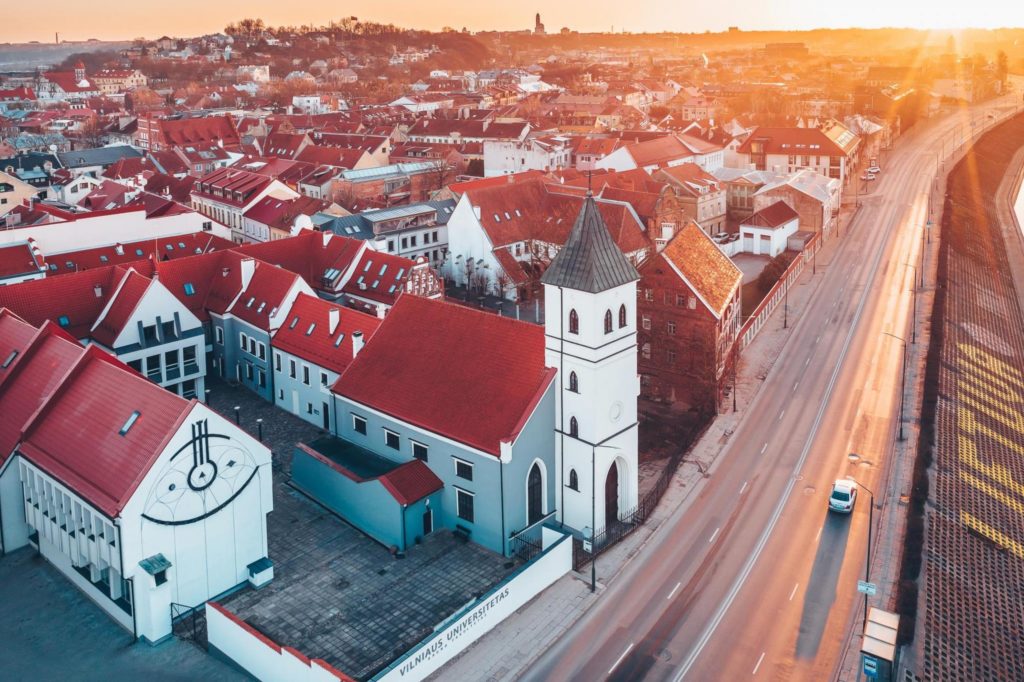 Kaunas – economy, what to offer – industries, services etc.
Kaunas, as the fourth largest city in the Baltics, is naturally one of the main economic engines not only of Lithuania, but of the broader region, as well. With the size similar to Tallinn, ~40,000 students, 7 operating universities, international airport (4th in the Baltics, as well) and with the more than 20% of Lithuania's GDP generated, it is more similar to other capital's of the Baltics. ~400,000 people are living in Kaunas, if adding Kaunas' suburbs and unregistered students/ graduates. Historically an industrial heart of Lithuania, currently Kaunas is not only still holding this title, but also has become a vibrant place for technological innovations and is growing spot in regional logistics.
Kaunas – the City of Students
7 universities operate in Kaunas. 4 of them call Kaunas their home. Two them – Kaunas University of Technology and Lithuanian University of Health Sciences, are leading ones in their field in the Baltics. Additionally, there are 6 universities of applied sciences (colleges) and 13 vocational schools. In total, all of them, have ~40 000 students. Naturally, this provides constant influx of young talent into the city and helps to attract global investors. In 2017-2021 Kaunas has attracted 53 foreign investment projects that in total have already invested or promised to invest up to ~550 mln. EUR CAPEX and to create ~7500 FTEs.
Kaunas: A Crossroad for Logistic Corridors
Aside of being young talents' attraction point, Kaunas has an unique logistical situation – all the main logistical corridors (TENT-T: I North-South and IX West-East, both – rails and roads) of the region intersects in the city. With the development of Rail Baltica, in which Kaunas will be the busiest spot in the network, Kaunas Intermodal terminal, where European and Russian standard rails meet with "Via Baltica" and A1 highway), and the reconstruction project of inland waterway from the Baltic Sea, Kaunas will drastically strengthen its logistical potential.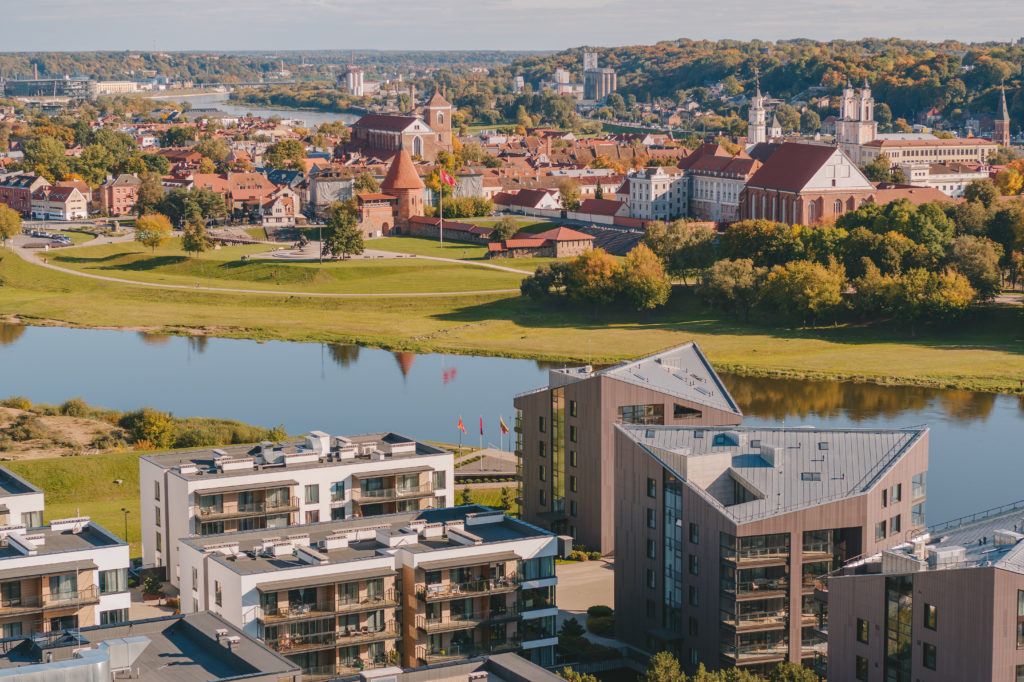 Key sectors
Additionally to being a centre of (advanced) engineering, manufacturing with the key traditional industries – food (Kaunas-based "Volfas Engelman" is a part of Finnish "Olvi plc" group), furniture, logistics and construction (Finnish "YIT Lithuania" and "Peikko Lietuva" headquarters are located in the city), Kaunas has 4 the most promising sectors:
IT/ Global Business Services (GBS) – home to the main IT engineering school (together with several others) in the Baltics (Kaunas University of Technology), Kaunas has attracted foreign IT companies like Oracle, Cognizant, Dassault Systemes, etc. Despite the growth and expansion of Kaunas-operating GBS centers like "Transunion", "NKT", "Festo", there are still lots of potential for the market to reach even regional saturation level.
Electronics/ automotive – leading schools of electronic engineers and traditionally existing workforce in electronics has attracted "Littelfuse" and "Kitron" manufacturing facilities, including R/D departments, that have operated in Kaunas for more than 15 years. In 2017 "Continental Automotive" and "Hella" announced their plans to invest 95 mln. EUR/ 900 FTEs and 50 mln. EUR/250 FTEs in electronic components manufacturing facilities in Kaunas. In the last year both companies announced their plans to double the investment/ operations in the city. Together with the fast-growing local companies this creates the next level hub of electronics/ automotive in Kaunas. Additionally to electronic components, there is a cluster of IMEP companies working in automotive.
Maintenance, repair and overhaul in aviation (MRO) – Kaunas International airport and its bordering Kaunas Free Economic Zone – the fastest growing industrial zone in the Baltics that offers developed infrastructure, tax incentives and have already attracted 1,2 bln. EUR CAPEX – creates perfect conditions for the development of MRO industry. Recently, Ryanair has announced their plans to rent a new hangar and add another 200 employees, this way almost reaching the number of 500 of employees, in general. This way it should become one of the largest player in the industry , together with "FL Technics", "Maas Aviation", "DAT LT".
Medtech – as the home not only to universities that are regional leaders in health sciences and technologies, but also – Kaunas Clinics, which is the largest hospital in the Baltics, and a dense network of hospitals and clinics, Kaunas medtech sector has a bright future. Aside of US manufactured Hollister that has and still is developing a factory in Kaunas and several innovative local companies, some of the most promising startups in the industry are located in the largest innovators community in the Lithuania – Kaunas Science and Technology Park.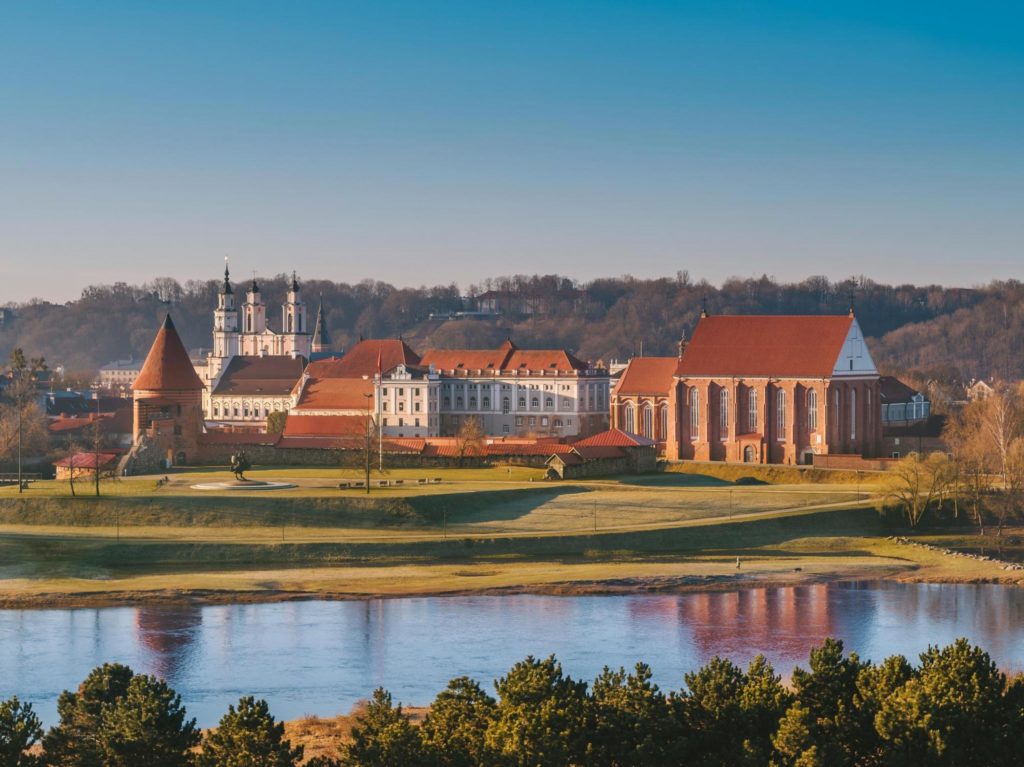 Kaunas – travel destination – how to enjoy leisure time.
Contemporary art, architecture, gastronomic discoveries, history, galleries, urban discoveries and nature.
'An undiscovered gem', '2022 is the year for this destination', 'I had never heard of this city before – and I really don't wanna leave now. Such words are left in the visitor logs of hotels and Air Bnb apartments in Kaunas, the European Capital of Culture – and they are honey to our ears. It's time you, too, plan a weekend trip to the second city of Lithuania, and we're here to help squeeze the most out of your getaway.
Kaunas is perfect for all sorts of travellers – there's a dense network of 20th-century modernist architecture, a small yet distinctive Old Town, plenty of nature, original museums, dozens of impressive street art examples, fantastic contemporary art and music shows, great pubs and fine dining options… Shopping, too – everything from high street brands to locally made design gems.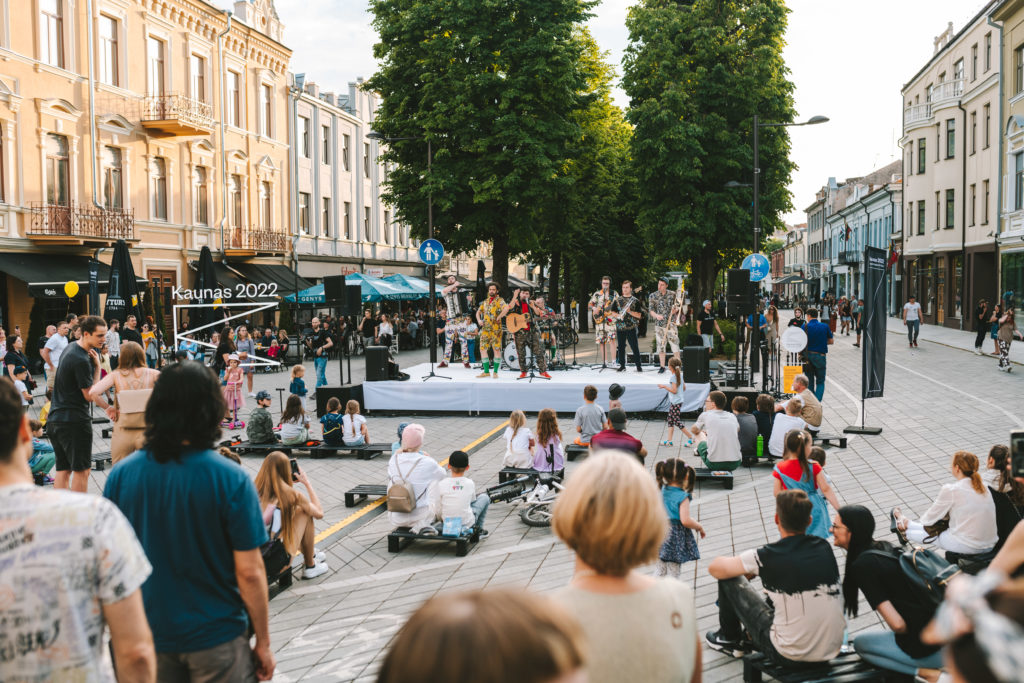 How to get there?
Apart from being the European Capital of Culture this year, Kaunas is also a UNESCO City of Design and the former temporary capital of Lithuania before WW2. Since 2004, Lithuania has been a proud member of NATO and the EU. Conveniently located in the centre of the biggest of the Baltic countries, Kaunas can easily be reached by plane (see Kaunas airport or Vilnius airport), international bus or car.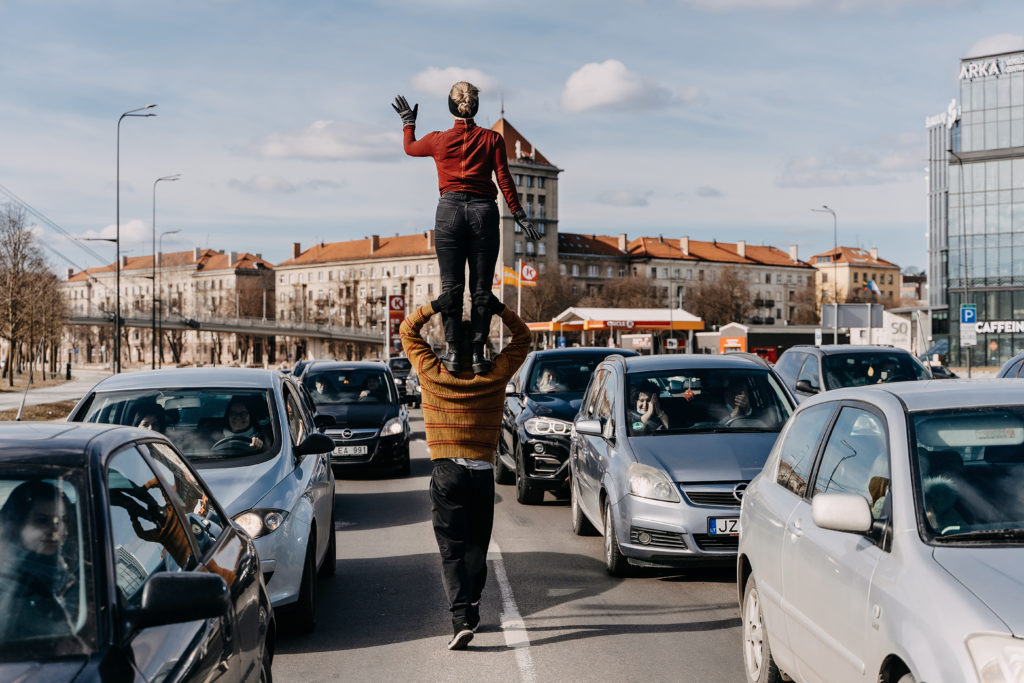 A safe haven
Today, Lithuania cherishes freedom, democracy, rule of law, and human rights above all. The first country to break free from the Soviet Union, Lithuania sees it as its mission to defend these values in our part of the world and beyond. Russia's brutal and unprovoked war against Ukraine has only strengthened this uncompromising position. Standing united with the brave nation of Ukraine, Lithuania continues to be a safe place to live, invest, work, and travel.
Ordinary people have opened their homes and hearts for war refugees from Ukraine whereas charities, NGOs, businesses, and private initiatives are working day and night to ensure that those fleeing the war are safe and comfortable. Kaunas 2022 have established a cultural centre for Ukrainian refugees called CulturEUkraine – it offers coworking space, relaxation and art spaces etc. Cultural collaborations and residencies are also in the plans. You can find it in the Central Post Office, and it's just one of many inspiring examples.
Where to stay?
The city is compact, so it's totally up to you where you will be staying. Both Old Town and downtown Kaunas have plenty of affordable hotels, hostels and private accommodation options. We recommend checking out the hip and highly contemporary Moxy Kaunas Center, the renewed Radisson Kaunas or the brand new family boutique hotel BōHEME HOUSE offering signature rooms and a roof terrace with magnificent views of the Old Town.
The team of Kaunas 2022 have prepared a stunning selection of authentic apartments representing different epochs of Kaunas. A weekend in a picturesque flat from the 70s or a night in a fantastically decorated interwar villa seems like an event in itself – of course, we do not expect you to stay inside all the time! The project is called "Bed & Culture" and is part of a bigger hospitality initiative "Experience Kaunas" aimed at authentic experiences by meeting locals.
For a more upscale stay, think Monte Pacis, a boutique hotel located in a functioning baroque monastery of Pažaislis. The complex was chosen as the best European filming location, as HBO's Catherine the Great was shot here. Hellen Mirren, the show's star, also stayed in Monte Pacis – and loved every second of her time here.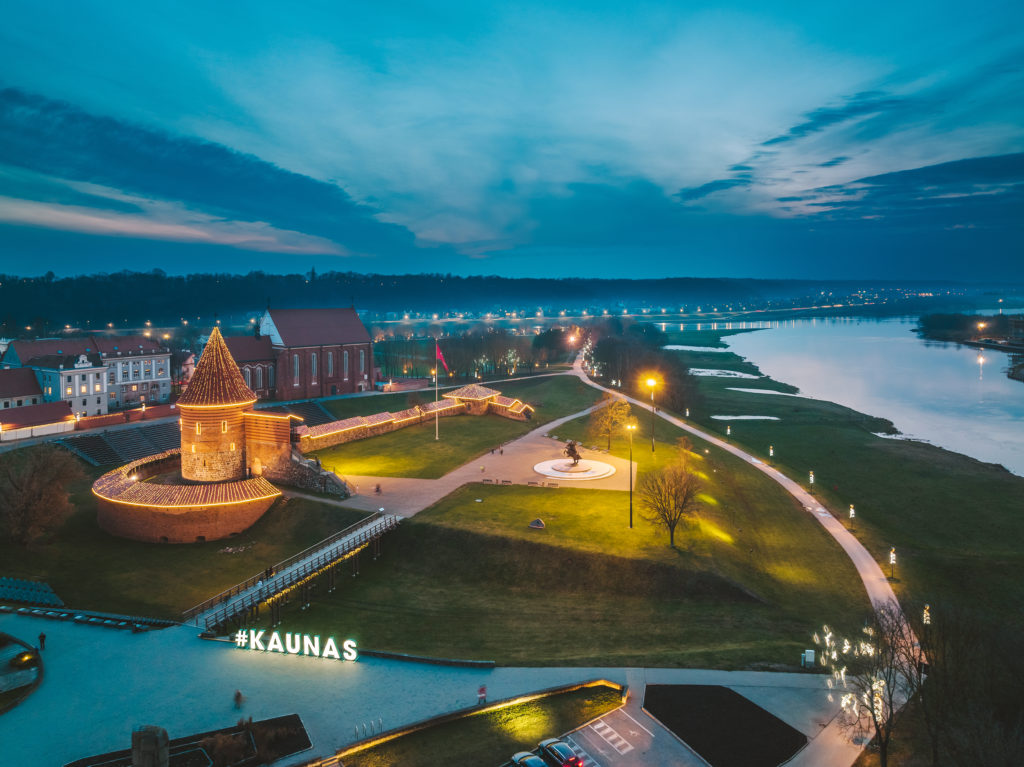 What not to miss?
We have a perfect weekend plan for you this summer, take a look here Perfect weekend itinerary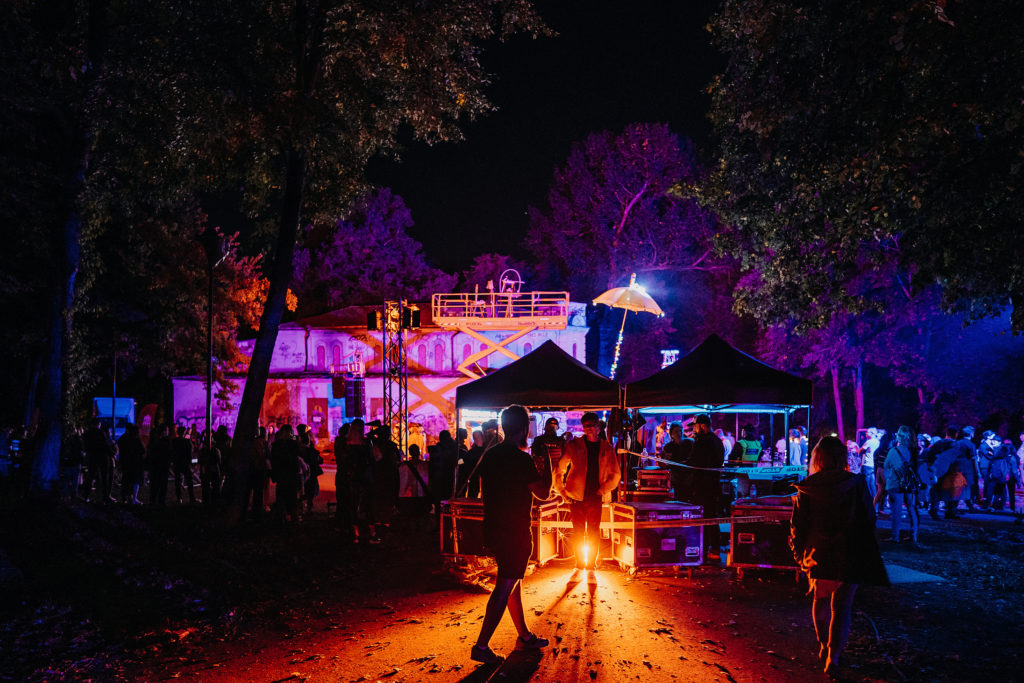 Kaunas – Contemporary Capital 2022
Since 2017, "Kaunas – European Capital of Culture 2022" is implementing the largest cultural project for Kaunas City and Kaunas District to date, also known as "Contemporary Capital" with a motto "From Temporary to Contemporary". The main goal of the project is a change: from a town living with nostalgia to a growing, open city which believes in its future, focusing on the unique Kaunas modernist architecture, history and memory, Fluxus ideas and today's community. Lithuania's second-largest city has developed rapidly, creating new reasons to pay a visit. Located between two rivers and enveloped by nature, it charms tourists with architecture, water activities, and striking landscapes. The interwar years from 1919 to 1940 were significant for Kaunas as the temporary capital of Lithuania. The city burgeoned into a thriving center of scientific, cultural, and academic activity. Its greatest treasure – the unique modernist architecture – also emerged during this time. Kaunas is famous throughout the world as the birthplace and home of many renowned individuals, including the founding member of Fluxus Jurgis Mačiūnas.
2q There are planned more events than there are days in a year: more than 40 festivals, 60 exhibitions, 250 performing arts events (of which more than 50 are premieres), and over 250 concerts are planned to take place in 2022. All this is delivered by Kaunas 2022's team of 100 people, alongside 80 local and 150 foreign partners. This formula for cultural success involves 141 cities in Lithuania and the world, 2,000 artists, 80 communities, and 1,000 great volunteers.
So far, no city has tried to change the course of its life by creating a new myth. The story of the Mythical Beast of Kaunas, who has become the programme's mascot, is one such attempt. Kaunas Castle, the First Fort, Kaunas railway station, trolleybus lines, Vilnius book fair, the bookshelves of the youngest residents of Kaunas, cars and perfume cabinets – the mythical creature, the Beast of Kaunas, has already managed to appear – or made himself known – in the most unexpected places. The Beast as a symbol will connect biggest events of the year. Based on the myth of Kaunas Beast the three biggest weekends are presented as the Contemporary Myth of Kaunas Trilogy with main events:
"The Confusion" (January 19-23, 2022), OPENING CEREMONY;
"The Confluence" (May 20-22, 2022), KAUNAS CITY DAY;
"The Contract" (November 25-27, 2022), CLOSING WEEKEND.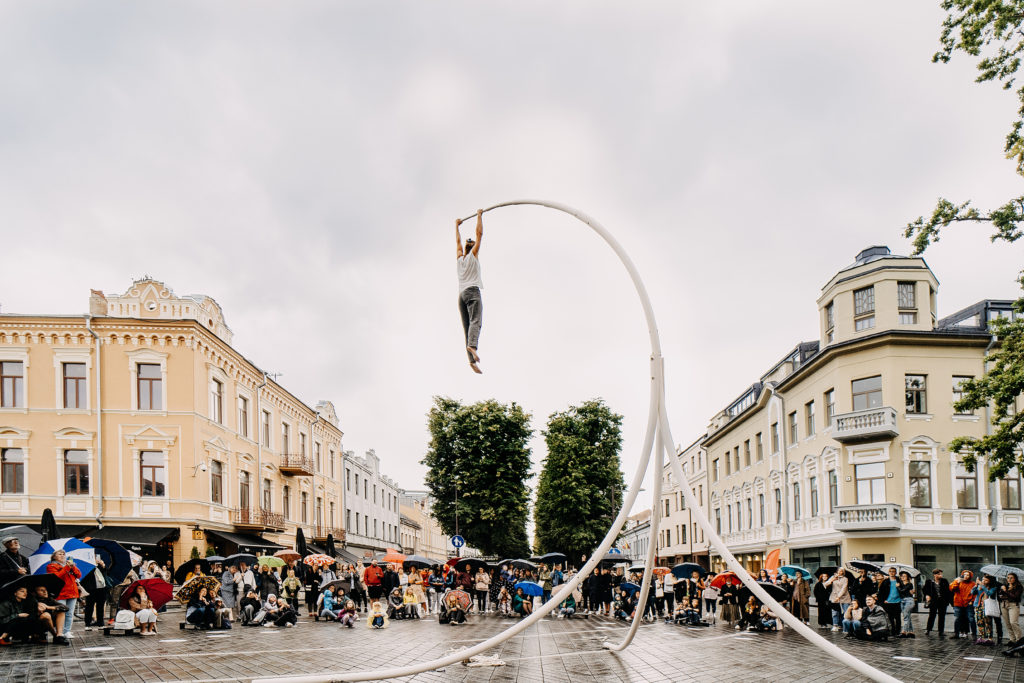 What not to miss from Kaunas 2022 events?
As Kaunas has become one big stage for Europe this year, more than a thousand events have been lined up for all tastes and preferences. For the Spring/Summer season, the key points of the extensive Kaunas 2022 programme are the exhibition of William Kentridge "That Which We Do Not Remember", as well as exhibition of Marina Abramovic "Memory of Being", also exhibition focusing on 1972 uprising events and underground culture of Kaunas in the Kaunas Central Post Office and an installation by Yoko Ono at Bank of Lithuania (the latter only works on weekdays).
We also recommend you book a visit to the unique Art Deco Museum, a private initiative that opened only last summer. Located in an authentic interwar flat, the museum is full of furniture and design objects you can actually sit on and touch.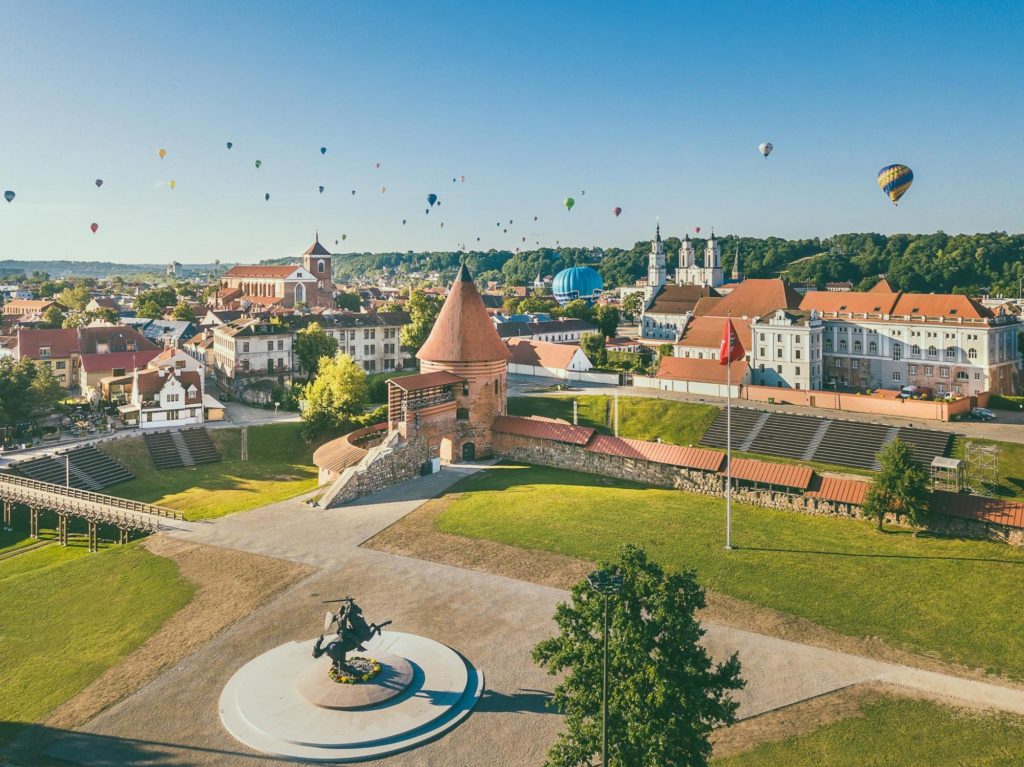 Takaisin uutiset-sivulle