Lithuania in Summertime Offers Bustling City Life and Rich Gastro Scene, article by Irena Jaškauskaitė
Lithuania, one of the three Baltic countries located on the shores of the Baltic Sea, is rightly called a hidden gem in the heart of Europe. Here is a sneak peek at top things Lithuania has to offer for Finnish travelers.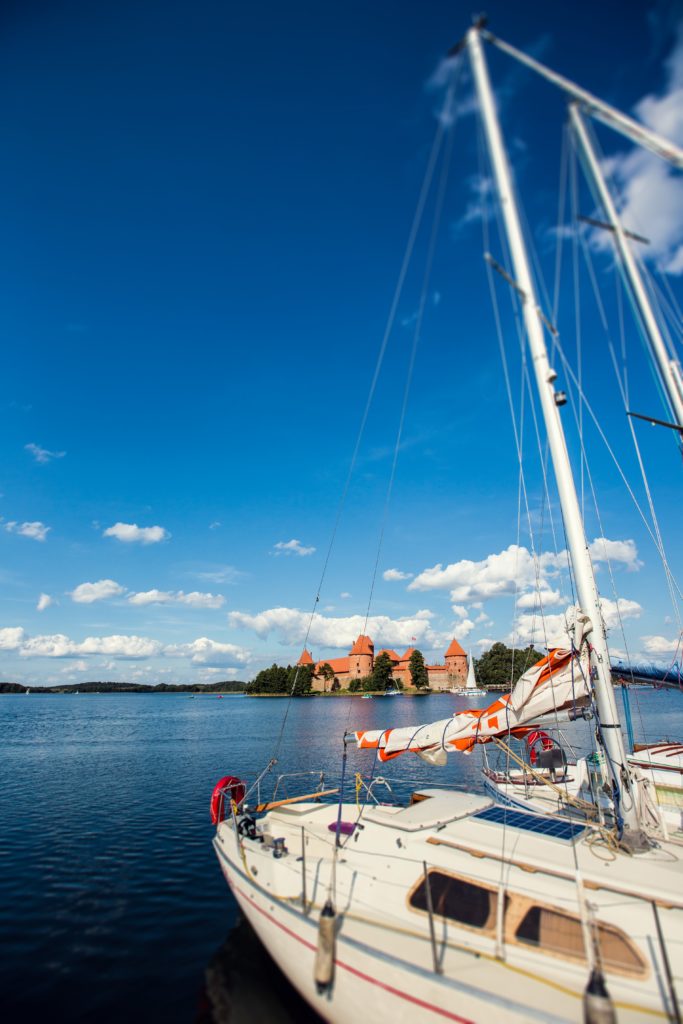 Vilnius – the capital city – is the perfect destination for a weekend break with plenty of history, culture and active nightlife. Vilnius is admired by travellers mostly because of its red-roofed and cobblestoned Old Town, recognized as part of the UNESCO heritage. Among the TOP sites to visit is Gediminas' Tower – the main symbol of the city, which is easy to spot from the magnificent neoclassical Vilnius Cathedral Square. The Palace of the Grand Dukes is the museum where one can learn a lot about Lithuania's history. As if hidden among the bigger streets of the city, there is the Glass Quarter quarter – originally it was a Jewish neighbourhood of goldsmiths, glassblowers and craftspeople. Now it is still surrounded by jewellers, local artists, craft and workshops, fashion boutiques, cosy restaurants, and Stikliai Hotel, one of the city's oldest. Another not-to-miss spot is Užupis district – a bohemian neighbourhood of artists. Located on the banks of the Vilnelė River, it's a district with eye-catching graffiti, sculptures and quirky street art. Fans of the hit series "Stranger Things" should visit one of its shooting locations – the centennial Lukiškės Prison. As Vilnius is one of few European capitals that allows hot air balloons to float over the Old Town, adventurous souls should include this activity on their bucket list.
Trakai Island Castle is Lithuania's historical capital and a tiny medieval city, less than 30 km from Vilnius and easily reached by train. As Trakai is surrounded by beautiful lakes, visitors can also try numerous water activities, such as yachting, paddleboarding, bathing, and swimming. Trakai is also famous for its ethnic minority – Karaite – cuisine. The town's most characteristic dish is kibinai — pastries stuffed with meat, mushrooms, vegetable, or other fillings.

Kaunas – the second-biggest city – offers a slew of big cultural events this year as the European Capital of Culture 2022. World-class artists such as Marina Abramović, Yoko Ono, William Kentridge, Jenny Kagan, and others have contributed to the events. Instantly recognizable from its intriguing synthesis of modernist interwar and Art Deco architecture, Kaunas also has one of the most romantic places in Lithuania. The Pažaislis Monastery is a true 17th-century Baroque diamond protected by the Sisters of Saint Casimir. It was turned into a film set in 2018 for the HBO mini-series Catherine the Great with Helen Mirren. Aside from many iconic historical and cultural sites, Kaunas city is the place where travelers can experience how important basketball is for Lithuanians. National pride is especially attributed to the city's basketball team, named Žalgiris. For sport fans, a visit to the Žalgiris Arena, a seething cauldron
of noise and drama on game days, is a must.

Gastronomy
Despite what sometimes people assume, traditional Lithuanian cuisine is more than just potatoes. However, Lithuanian cepelinai – grated potatoes shaped into the form of a zeppelin and then filled with meat and served with bacon rind, is a heavy-weight of Lithuanian cuisine in every sense. Among other undiscovered delights, there are fermented bread drink gira, potato pancakes and šaltibarščiai which is a pink-colored chilly beetroot soup. Sweet-toothed should try šakotis – a pastry decorated with crisp or soft "branches".

How to reach Lithuania
The most direct and shortest way is to take a flight. There is a convenient flight from Helsinki to Vilnius, which takes approximately 1,5 hours. During summertime, Finnair airlines introduced 3 flights a day, every day of the week. There is also a direct and even shorter flight to Kaunas, taking around 1,20 hours. For those who want to cross all three Baltic State countries or don't mind long drives – from Helsinki to Vilnius it takes around 10 hours drive (ferry included).

Service providers recommendations to consider when visiting Lithuania:
Baltic Bike Travel (BBT) – an independent, family-owned incoming tour operator in Lithuania specializing in cycling and hiking holidays.

Radisson Hotel Kaunas – situated in the heart of the city, hotel features 206 Scandinavian-style rooms, as well as an on-site casino, restaurant, fitness center, spa, and sauna.

SPA Vilnius is the first modern SPA centre in Lithuania, fostering the tradition of the highest quality personalized service since 2004.
Takaisin uutiset-sivulle