Team Finland China Business Confidence Survey Results 2023
After three years of the pandemic, business landscape is starting to return towards normal here in China, and GDP growth target is set to around 5.0% for 2023. However, there are still other clouds in the sky as the geopolitical situation remains challenging. How do Finnish companies see the situation in China now? Is it stabile enough to resume the investments which have been on hold? What were the measures taken to overcome challenges?

In this year's Finnish Business Confidence Survey Finnish companies across China participated and provided insights on the market conditions and expectations for 2023. This survey is the most comprehensive Finnish Business Confidence Survey in China to date, highlighting the importance of peer review and challenges companies face while operating in this uncertain economic situation. Read the result report HERE.

The 2023 Finnish Business Confidence Survey was carried out jointly by Team Finland China to better understand the business environment for Finnish and Finland-related companies in Greater China.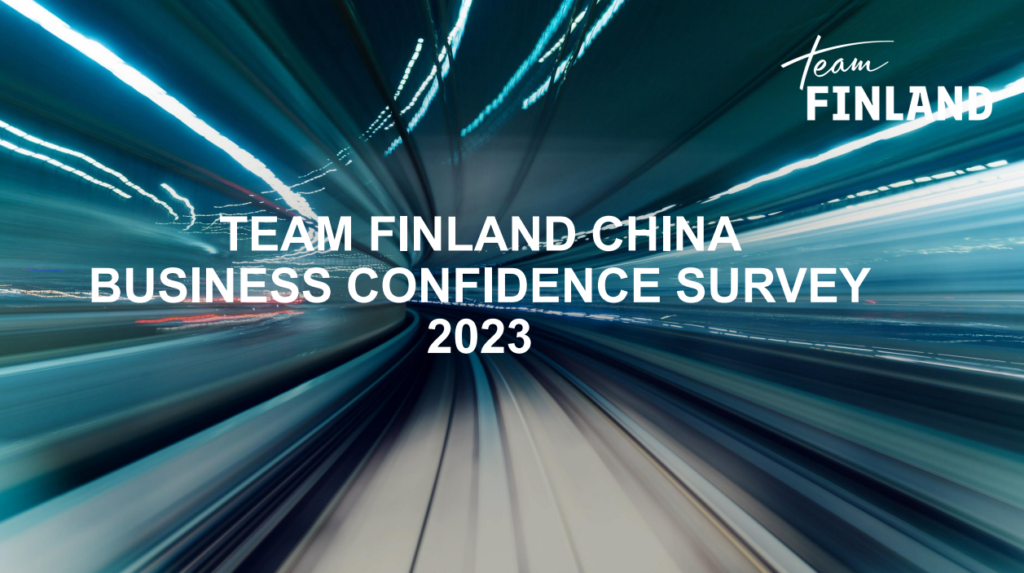 Takaisin uutiset-sivulle