Upcoming Feb 2022! Investment in the Cocoa Industry in Trinidad and Tobago
Trinidad and Tobago is home to what is considered the world's best Cocoa plant, the ecosystem that led to the plant developing here, the world's leading Cocoa research facility, the world's premier Cocoa gene bank and a good number of upcoming producers of cocoa and chocolatiers.
Europe with 5% of the world's population consumes approximately half of the world's chocolate – a US $ 100 billion a year industry.
There will be many actors in the chocolate and related industries, beverages, cosmetics etc. who will be interested to establish contact with premium quality cocoa producers.
Please see a pre-flyer for the upcoming webinar for investment in the Cocoa Industry. InvesTT and the Delegation is working towards finalizing the dates of the webinars. Most probably the event will be in mid-February.
Those who wish to register for the webinars should send an email to Ms Ramdahani
Pramilla.Ramdahani ( a )investt.co.tt expressing your interest.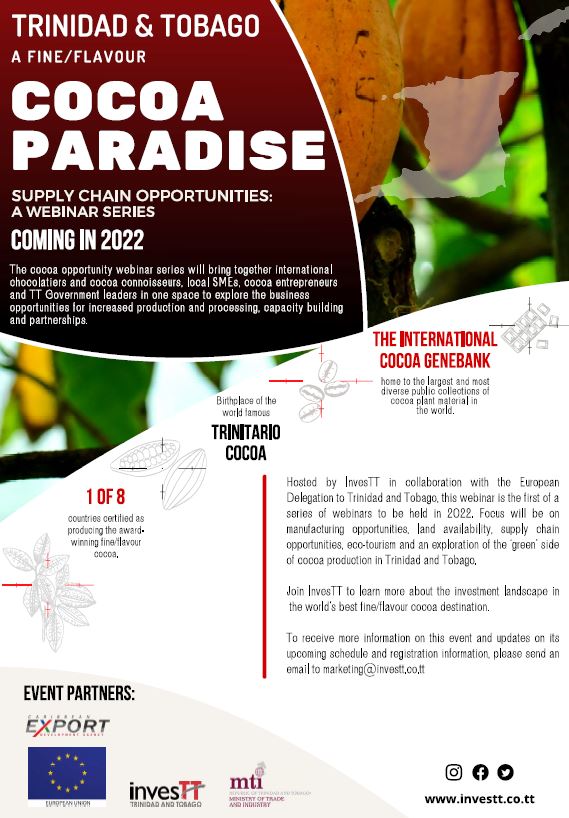 Takaisin uutiset-sivulle