SAKY Held an Event on Market Opportunities in Egypt
Members of SAKY had the pleasure to host Tapio Naula and Yasser Shawky from the Team Finland Team of the Finnish Embassy in Cairo and to learn about the economy and business opportunities in Egypt. There are many different possibilities in Egypt for Finnish solutions, including CleanTech and ICT.

Thank you for The Finnish Embassy in Cairo for cooperation with this event!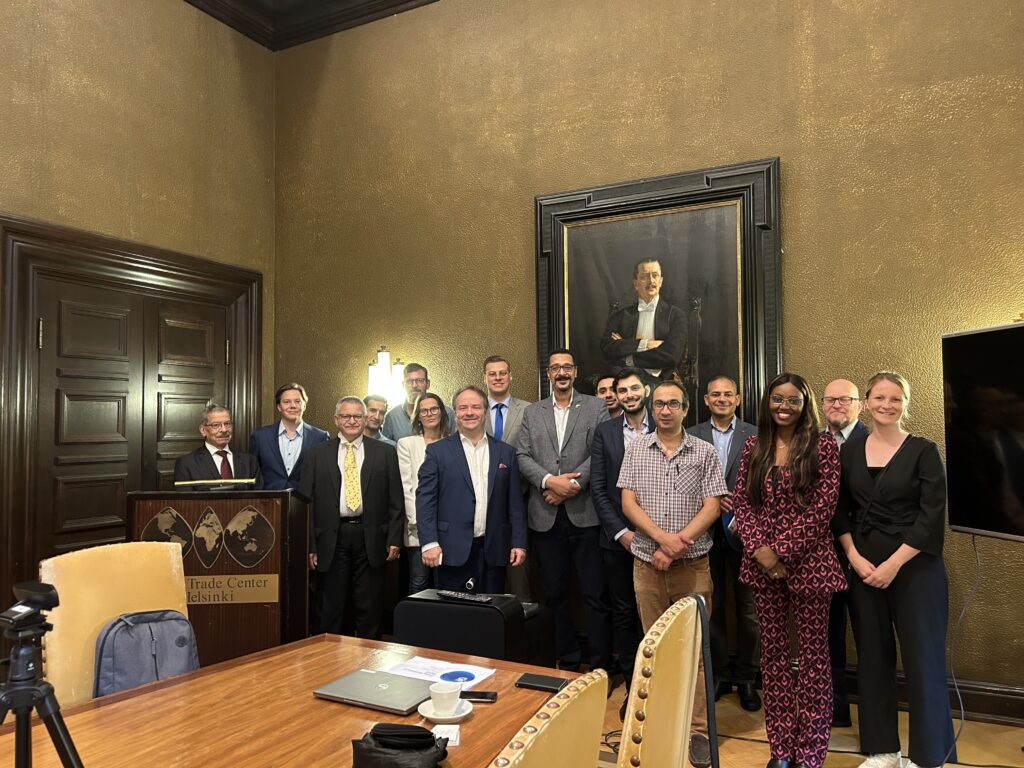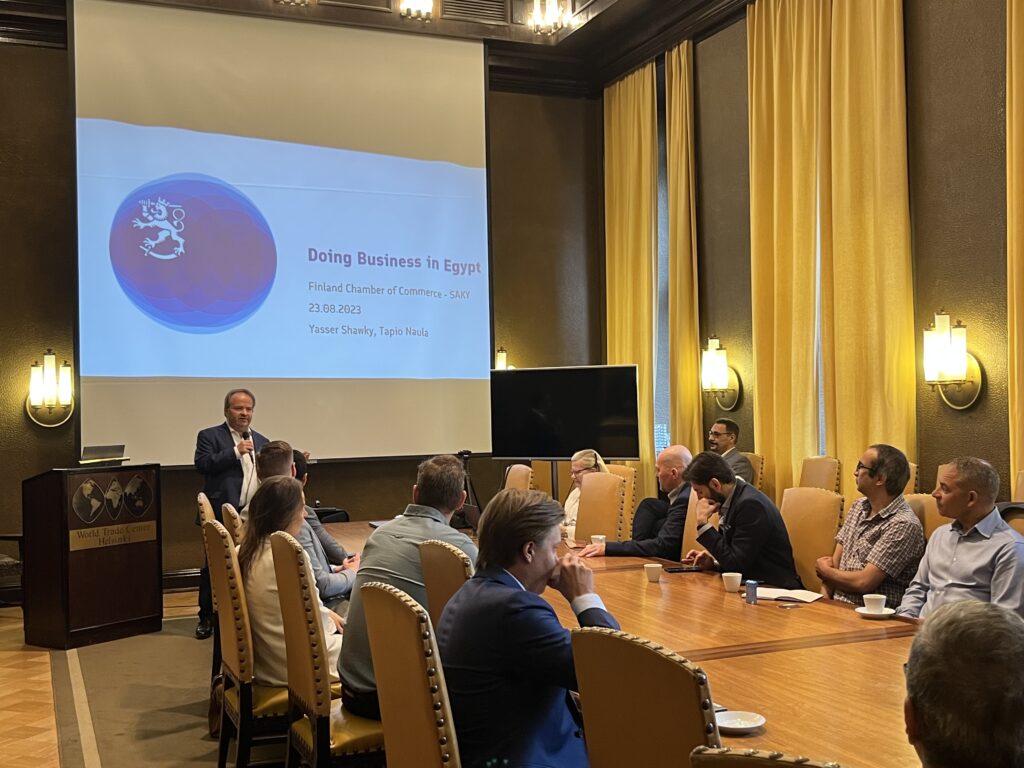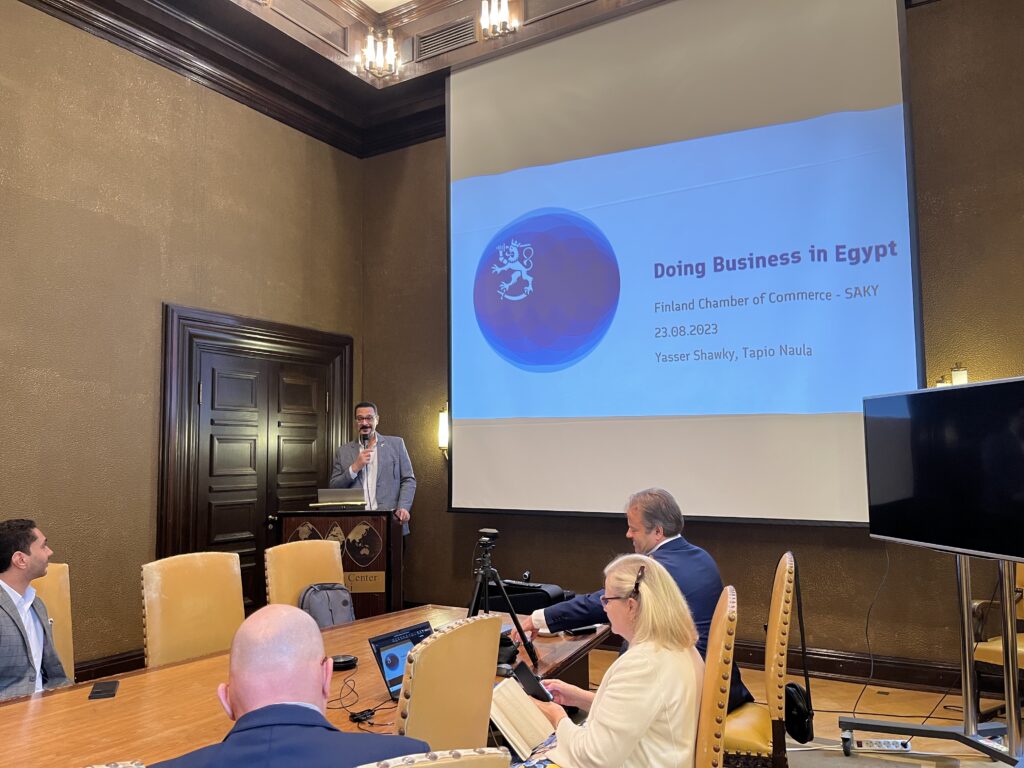 Takaisin uutiset-sivulle