Startup Ecosystem Development - Exploring the activities in Latvia and Finland that foster the development of student entrepreneurs and startup ecosystems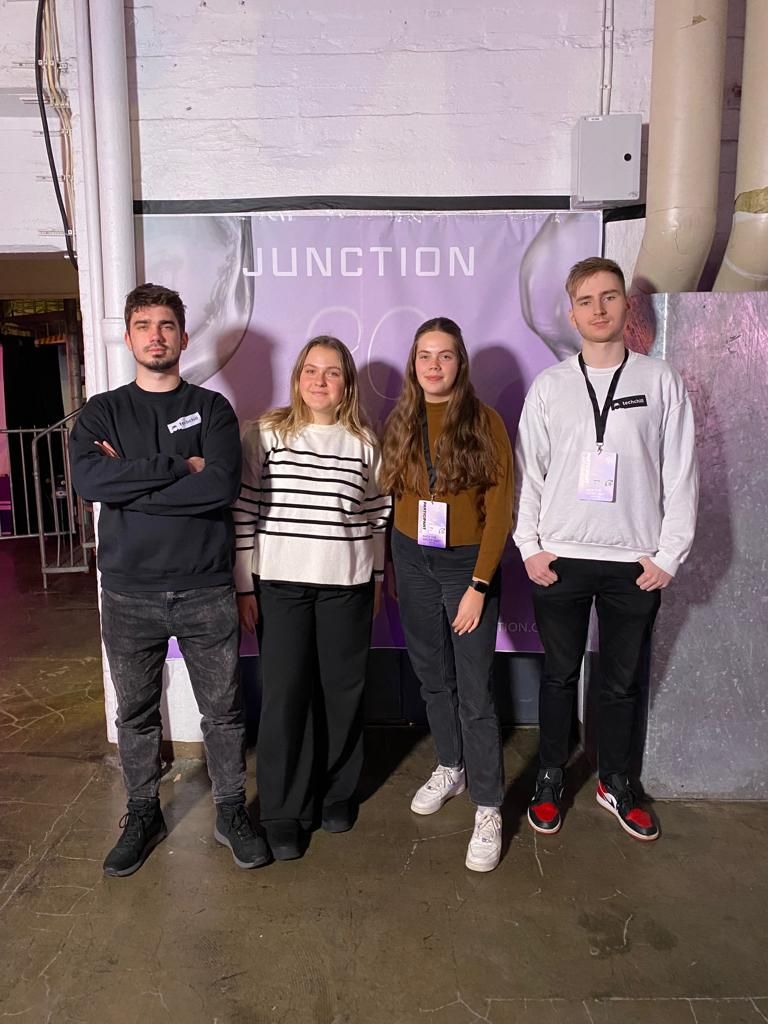 A team of five Latvian students won the TechChill Student's Challenge 2023, giving them the opportunity to see what the startup ecosystem looks like in Finland by attending Europe's biggest hackathon, Junction 2023, with 1500 participants. Here are some insights about the key activities that drive both the Latvian and Finnish startup ecosystems from a student's perspective.
Now, how does the startup ecosystem look in both countries?
In Latvia, the startup scene is characterized by a sense of determination and resilience. Lauma Sīle, a board member of TechChill, describes the Latvian startup community as "feisty", highlighting their eagerness to grow and showcase their potential to the world. Startup events simply bring everyone together in one place, and once motivated people get together – magic happens. Specifically, at events in the Baltics, people work hard to get the right kind of people for every single event. Community members are welcoming to those who are eager to and contribute to the ecosystem in order to make it better and more pleasant. They know which people truly care about the community and need to be kept in the loop about all of the events to nurture and build the ecosystem stronger and bigger.
Meanwhile, in Finland, the startup community, as described by the Junction CEO, Iida Loukkaanhuhta, is tightly knit and welcoming. The ecosystem is supported by organizations like Startup Sauna, which not only connects various startup initiatives but also builds trust among students and companies. What's interesting is that organizations like Startup Sauna and Kiuas all come from the same place – Aaltoes University, and on top of that, they are student-driven. As a result, these programs and organizations are designed to stimulate and incentivize young founders to develop their ideas quickly and without fear of failure. This approach, together with continual support, is the primary reason Finland has been so successful and continues to expand rapidly, with many new and successful startups.
Both countries share common strategies in fostering their startup communities, with a strong emphasis on networking, with events like TechChill and Slush, and also bringing people together to work practically in hackathons, like the Junction, HackCodeX, and TechChill Student Challenge. Whether you are a student, a corporate representative, or a newcomer brought by a friend, everyone is welcomed with open arms. These inclusive environments foster a sense of belonging and encourage diverse contributions.
These ecosystems are not just about creating startups but also nurturing a culture of entrepreneurship from an early stage. There is a shared vision in both countries to integrate entrepreneurship into educational systems, right from universities to high schools, and showcase it as a creative, challenging, and rewarding career path.
In the future, Latvia and Finland can work on building closer collaboration to mutually learn from each country's best practices in their startup ecosystems. Such a collaboration would greatly increase the capacity of both ecosystems to inspire and support future entrepreneurs, as well as provide prospects for cross-border learning.
Takaisin uutiset-sivulle