Expand your Business and find new partners in Latvia - online networking event
A possibility for a company to expand in regions of Latvia, meet Finnish companies planning new export activities to Latvia – be the first to offer your services/ products. A networking opportunity to meet Latvian companies searching for real business partners.
Time: 15th September 2021 at 14.00 – 16.00 (Finnish time)
Place: Teams or REMO online event
Admission: Free for FCCL GOLD members and special guests, 15 EUR for participants, 30 EUR for hosted buyers with FCCL and LAKY membership, 40 EUR for other hosted buyers.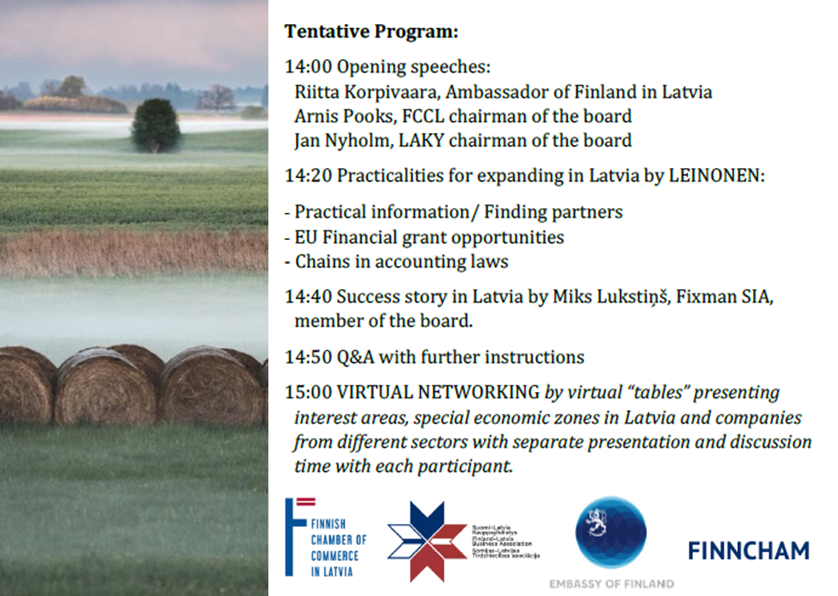 Register and read more information about the online networking event here! Link opens in a new window.
The event is organized by the Finnish Chamber of commerce in Latvia (FCCL) in cooperation with the Finland – Latvia Business association (LAKY) and the Embassy of Finland.
Takaisin tapahtumat-sivulle