Keskisen Itäeuroopan maat
Slovak Matchmaking Fair 2021 online on 25th and 26th May, 2021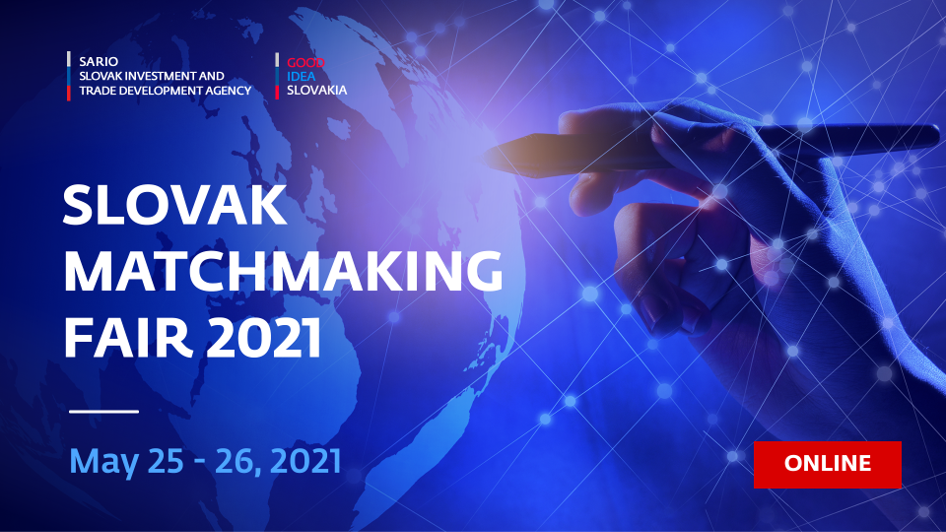 Slovak Matchmaking Fair 2021 Online scheduled on 25th and 26th May 2021". The event is listed among the top matchmaking B2B events fostering trade cooperation among the Slovak and foreign companies. We would kindly appreciate if you could share the information within Finnish business environment. Registration with additional infomration is available here: https://matchmakingfair2021online.sario.sk/
Dear business partner,
Slovak investment and trade development agency brings you the Slovak Matchmaking Fair 2021 ONLINE. Event will be held on MAY 25, 2021.
For 15 years, the Slovak Matchmaking Fair has been a stable and relevant international platform for Slovak and international audiences. The theme of this year's event is Modern Industry and how the progress of applying intelligent technologies and this new economic phase impact transformation of the region.
The event will bring three moderated panel discussions:
• New form of interaction between municipality and industry
• Shift towards supply chain localization
• Cooperation of the academic and private sectors
THE COOPERATION PART OF THE EVENT on May 25, 2021 offers the opportunity to establish new contacts and cooperation with Slovak companies and subjects through pre-planned negotiations according to individual schedules and thus participate in up to 14 official online negotiations in one day!
DO NOT MISS – the early registration discount!
More information, technical instruction and registration
REGISTRATION
Early registration 30% discount code: X1GKS30
Registration fee until April 5, 2021: 35EUR per participant (1 device), regular price 50EUR per participant (1 device))
Takaisin tapahtumat-sivulle