Keskisen Itäeuroopan maat
Pronecon as a new member of the Finland-Central Eastern European Countries Business Association
An interview with CEO of Pronecon, Timo Louhe

Which kind of commercial activity does the company you represent have in Eastern and Central Europe?
Management of Projects; Delivery and Investment
Business Development cases
Localizing of activities; search of partners and companies, manufacturing, local presence
Start up; Management of program, Local company and network management
Technology Transfer; management of technology transfer
Interim service

Which kind of advice would you like to give for a Finnish company planning to enter the Eastern and Central European markets?
To make market research
To understand your own position
To understand local culture
To establish a strong network
To use persons/companies (better Finnish; both way understanding better) which has experience when implementing to CEE area, risk mitigation

Please, tell us your success story in Eastern and Central Europe?

Long experience of working and living in CEE area
Experience of working and co-operating with local industry and even ministry level
Several led localization and technology transfer programs, leading of local manufacturing companies
Existing network in several countries as in Balkan, Slovakia, Czech Republic, Poland and in Baltics

How do you see the position of Eastern and Central Europe in your activities during the five coming years?

I see that Finnish companies have a potential opportunity to implement activities to CEE in their business expansion. To be where the business is. Also, Ukraine influence for business opportunities, re-building of the country, Poland could be an important way to enter business.

Your motto when doing business in Eastern and Central Europe?

Everything can happen – use network and available experience

Something you would like to tell about yourself?
International business professional with extensive background in industrial operations.
Several living periods abroad, totally 12 years.
Comprehensive business experience globally across multiple sectors encompassing an extensive network as Nordic, Baltic, Europe (especially CEE), Middle East, Africa.
Strong and successful experience and leadership in business areas, such as

Management of factories and departments
Sales and Key Account Management
Business development (new businesses and implementation, international growth, winning concept definition, strategy)
Contract Management and contracting process (license, partnership, project, delivery, after sales, life cycle support)
Program Management
Production Management
Offset and Industrial Participation (industrial investments, localization and partnerships)
Technology Transfer (investment and industrialization)
After Sales and Life Cycle Support Management

Company in a nutshell


Name Pronecon Oy
Products Services; Project management, Business Development, Localization, Technology transfer, Interim
Home place Hämeenlinna
Name Timo Louhe
Title CEO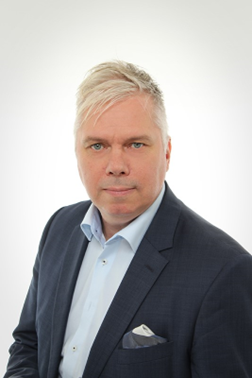 Takaisin uutiset-sivulle