Keskisen Itäeuroopan maat
Spondeo publication: Finnish Business & Culture in Poland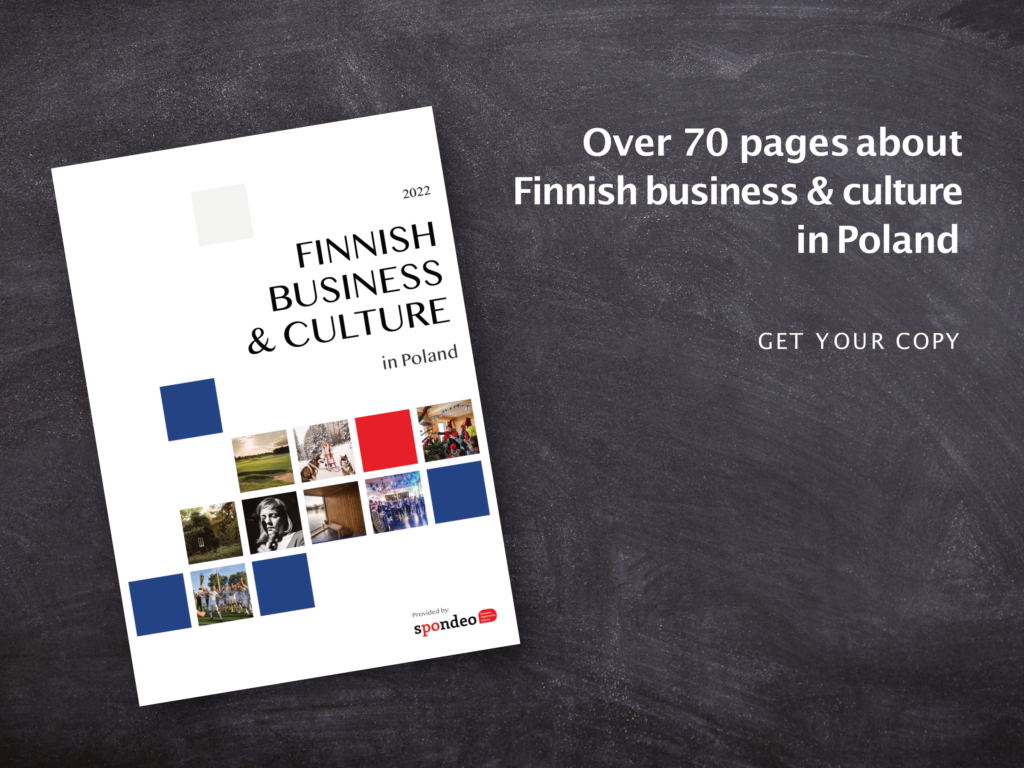 Spondeo is a Poznan-based consulting company which has already helped over a hundred Finnish companies reach their potential in Poland by carrying out go-to-market, remote recruitment, Sales as a Service and advisory projects. It was founded in 2014 by Finnish Tuomas Asunmaa and his wife, Weronika Gidel-Asunmaa.
Besides his role as a CEO, Tuomas actively engages in supporting the Scandinavian community in Poland by serving as a Board Member of the Scandinavian-Polish Chamber of Commerce and Finnish Trade Guild in Poland.
One of the recent projects by Spondeo is a 76-page catalog which takes the reader on an absorbing journey into the world of Finnish influences in Poland. The company's first publication contains several engaging stories concerning cultural and business activities led either by Finns or Poles who became captivated with different aspects of Finland. It turns out that Finnish spirit in Poland is present in multiple areas, from art and education through sports to various companies and other organizations. The catalog is additionally enriched by numerous photos, maps of Poland with pinned Finnish companies divided into a few sectors and interesting infographics presenting leading Finnish enterprises on a Polish market.
The publication titled "Finnish Business & Culture in Poland" will be printed in January 2022. If you would like to receive a printed copy, please send an email to tuomas@spondeo.fi
You can also access it online right now by clicking HERE
We wish you a joyful reading and hope that you will discover some fascinating surprises about Finnish community in Poland along the way!
Takaisin uutiset-sivulle