Cutting Edge Strategies and Trends in Digital Marketing - Breakfast Seminar
When? 30 March 2023, 7:30-10:30
Where? Fluxmans Attorneys 30 Jellicoe Ave, Rosebank, Johannesburg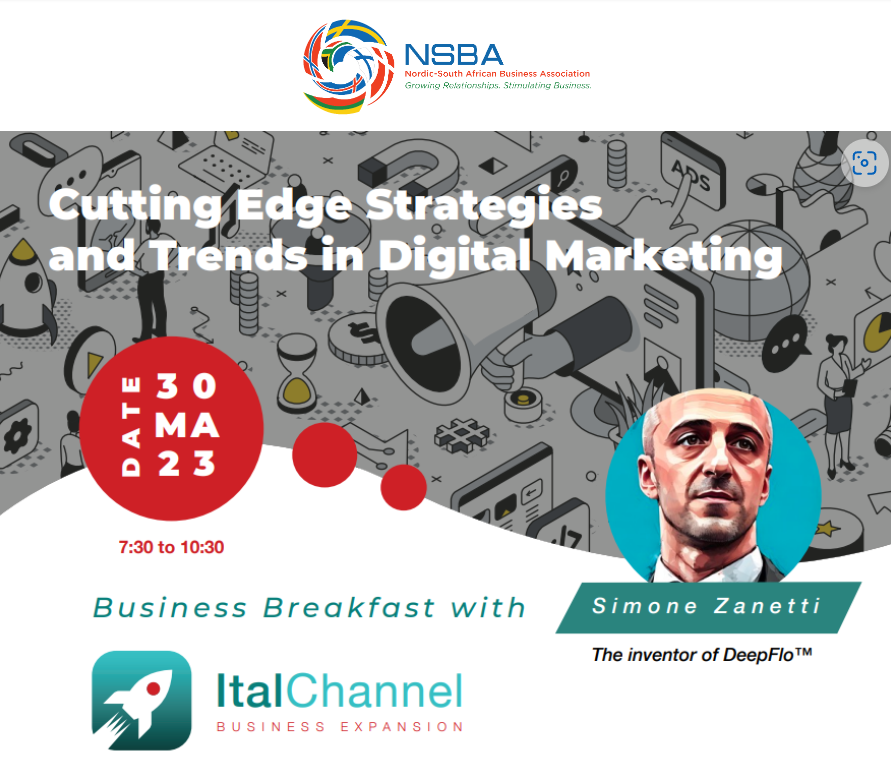 This breakfast seminar offers an exclusive opportunity to gain valuable insights into the latest developments and emerging trends in digital marketing.
Simone Zanetti, a seasoned Sales & Marketing expert with over 30 years of experience, and the founder of multiple digital marketing agencies in 3 continents, will be sharing his knowledge and expertise in this seminar.

The seminar will commence at 7:30 am, with a light welcome breakfast, and conclude at 10:30 am with a networking coffee session.
Attendees will learn about various topics, including:
Using A.I. as a competitive advantage in sales and marketing
selecting the best platform for B2B and B2C advertising
identifying and discovering their target audience
creating content that can't be ignored
determining the right budget for a digital marketing campaign that produces ROI fast
expanding into new markets lowering risks and accelerating profit and market gain
Takaisin tapahtumat-sivulle