H.E. Mr. Charles Bernardt Josob: Namibia-Finland relations
A number of key events stand out for Namibia's new Ambassador to Finland and other Baltic Countries. A seemingly small and insignificant country joined the club of nations on 21 March 1990 following United Nations supervised elections. Leading that Mission was a son of the Finnish soil H.E. Martti Ahtisaari. He was appointed to become the UN Secretary General's Special Representative in 1978 whilst serving as the UN Commissioner for Namibia between 1977 and 1989. Namibia and Finland share a long bond of friendship. It is in that context that the two countries established diplomatic relations soon after independence.
Namibia opened her diplomatic mission in Helsinki in November 2014 and appointed Ambassador Bonny Haufiku as the first resident Ambassador to Finland. Ambassador Charles Bernardt Josob was appointed as the 2nd resident Ambassador in December 2020 to succeed Ambassador Haufiku. The Mission operates from Unioninkatu 18, 00130 in Helsinki, and can be reached at telephone No: +358108509700 and email: info (a) namembassy.fi.
H.E. Mr. Charles B. Josob, a career diplomat is coming from Accra, Ghana, where he served as the High Commissioner to Ghana while concurrently accredited to Liberia, Benin and Burkina Faso. He is acutely aware of the warm historic relations between Namibia and Finland and brings new energy and commitment to this relationship. He is a post-graduate of political science, public administration and social change.
Finland and Namibia have exceptionally good and long-standing and well-known relations, which dates back to the days of the liberation struggle for freedom and independence of Namibia. In 2020, Finland and Namibia celebrated the continuous friendship that has lasted for 150 years encompassing extensive historical, cultural and commercial ties. Finland has played a significant role in the implementation of Namibia's independence plan. We can today proudly state that Namibia is a product of international solidarity!!
The cooperation between Namibia and Finland has been particularly successful in the education sector through student exchange programmes and also on the recurring high-level visits on both sides. The latest high-level visit from Namibia to Finland took place in September 2019, when H.E. Nangolo Mbumba, Vice-President and his delegation visited Finland from 9 to 11 September 2019.
A new educational cooperation project in civil aviation together with a Finnish AiRRhow Alliance consortium headed by Tampere University, has been formed to investigate the possibilities for cooperation in aviation industry between the two countries. Upon his arrival in Finland, His Excellency, Charles Bernardt Josob undertook a trip to Tampere Region from 6 to 9 April 2021, for familiarization and engaging local stakeholders on ongoing and planned businesses and projects for Namibia. In Tampere, H.E. Josob met His Worship, Mr. Esa Halme, Mayor of Tampere Region and Prof. Jarmo Takala, Provost of Tampere University, and other religious and business personalities from the region involved in aviation, academia, housing, energy, environment and smart technology.
Ambassador Josob remains in touch with world developments and to that end acknowledges the need for adaptive collaborative management of the diplomatic space and the use of modern tools and technologies to reach win-win solutions for the world. He is equally aware of the challenges that the "new normal" pose in his line of work as brought about by Covid-19. Ambassador Josob undertake to pursue these objectives of his diplomatic charge within the emerging geo-political realities and the need for win-win relations and solutions to developmental challenges.
Ambassador Josob takes note of the new Africa Strategy of Finland and wishes to located the bilateral relationship between Namibia and Finland within that context, Namibia's Vision 2030 and the 2nd Harambee Prosperity Plan. Namibia-Finland bilateral relations are also set out in the political consultations between the two governments. Namibia and Finland held a virtual meeting on political consultations and discussed bilateral cooperation and current relations between EU and Africa. They also exchanged views on the main regional and multilateral issues of shared interest, including human rights, peace and security, UN reform and climate change. The consultations were led by Ambassador Matti Anttonen, Permanent State Secretary for the Finnish Ministry for Foreign Affairs and Ambassador Penda Naanda, Executive Director in the Ministry of International Relations and Cooperation (MIRCO).
The two countries maintain close interactions and continue to create new forms and ways of expanding the existing cooperation on the basis of equality and mutual benefit in the fields of economy and trade, to increase the welfare of the Namibian and Finnish people.
Ambassador Josob is keen to engage the Finnish business community to invest in Namibia. He is also keen to enhance people-to-people relations and to that effect call on civil society to make the necessary links with their counterparts in church, community development and other areas that can lead to sustainable collaboration for the benefit of the two peoples. He remains open to ideas and suggestions for collaboration and trade inviting the Finnish people to visit Namibia in person once Covid-19 is manageable but to access the electronically available information as well for opportunities in the meantime. You can visit the website at www.namembassy.fi (Link opens in a new window)
Namibia and Finland can reach high level of trade and set the standards for Namibia -Scandinavian and Namibia-Baltics Trade and Commerce.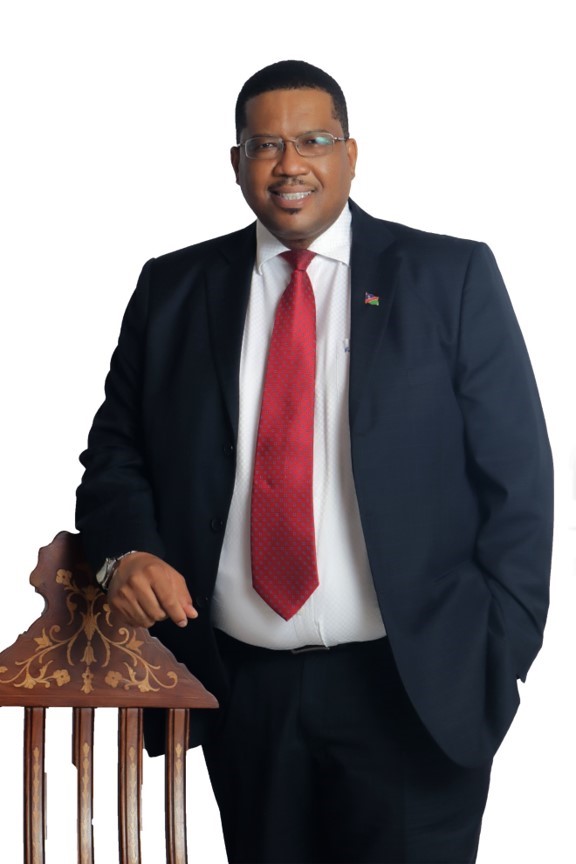 Takaisin uutiset-sivulle