Latin America Talks: Paraguay - Time to take first steps
Time 20th May 2021 at 16:00 Finnish time
Place Online event
The event is free of charge but needs registration at latest on the 18th May 2021 here.
The link will be sent on the 19th May 2021 to the registered participants.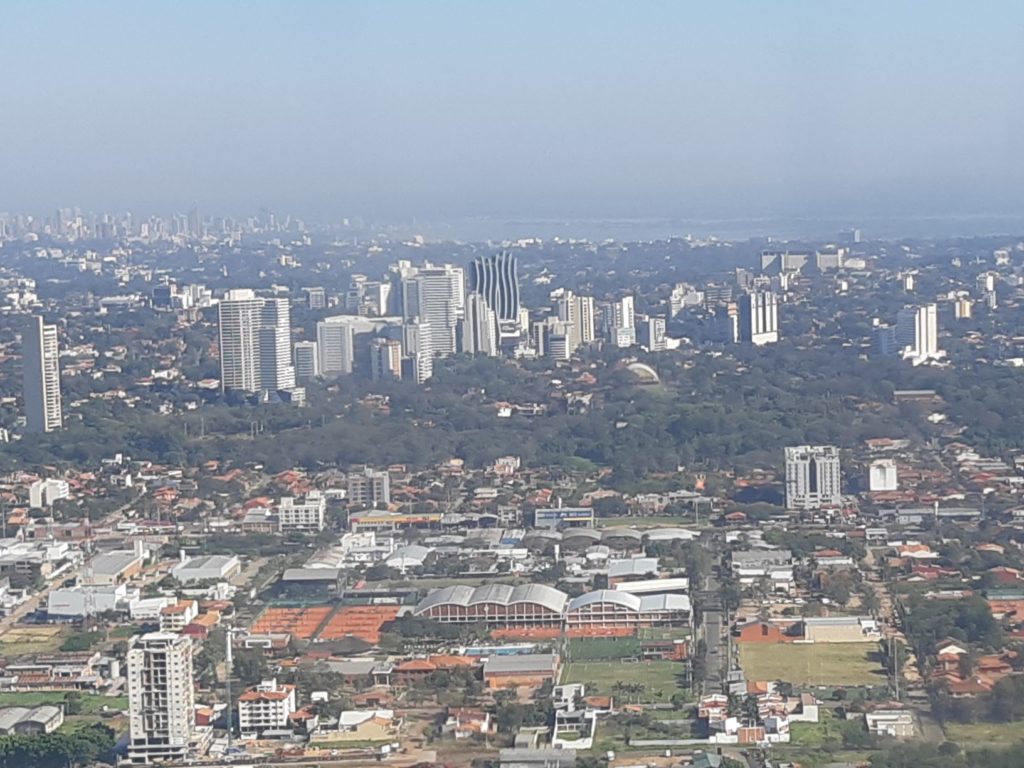 Objective Latin America talks is a series of discussion events aimed at shedding light on current happenings, hot topics, and rising opportunities "behind the scenes" in different countries of Latin America. The second edition of the series presents Paraguay.
Paraguay is relatively unknown for its business potential in Finland. Paraguay is attracting investments with low taxation, investment friendly legislation, access to the Mercosur market area with 260 million people and electricity from 100% renewable hydropower at low cost. Advantages such as fertile agricultural and forestry land and young population are expected to increase Paraguay's attractiveness as a business destination. International car part manufacturers have already established their production in Paraguay.
Bio and circular economy, remarkable advances in forest industry development, export-oriented agriculture, investment in ports and logistics; connectivity and digitalization as well as health care and education are sectors where new opportunities are emerging.
This event is co-organized by Business Finland, Finnish-Latin American Business Council, and the Embassy of Finland in Buenos Aires. Event language is English. Ms. Heidi Virta, Director of Business Finland in Latin American Region, is moderating the event.
Program
16:00            
Welcome words
H.E. Ms. Kirsi Vanamo-Santacruz, Ambassador of Finland in Argentina, Paraguay and Uruguay

16:10            
Business environment and opportunities in Paraguay
Ms. Estefania Laterza, National Director, Rediex
Mr. Federico Sosa, Director for Investment Promotion, Network of Investment and Export – Rediex
16:25
Paracel, Forest industry company in Paraguay
Mr. Per Olofsson, Executive Director, Paracel
16:40
Experiences from Paraguayan market, Wärtsilä
Mr. Eduardo Masciottra, Wärtsilä Marine Agent in Argentina, Bolivia, Paraguay and Uruguay

16:55
Paraguay – Team Finland support
Ms. Heta Pyhälahti, Commercial Counsellor, Embassy of Finland in Buenos Aires
17:10
Finnish-Latin American Business Council in nutshell
Ms. Kirsi Seppäläinen, Chair, Finnish-Latin American Business Council

17:30
Q&A and closing
17:45
End of the event
We wish you a warm welcome to our event!
Team Finland
Team Finland network provides businesses with a smooth service chain, ranging from advice services to funding. The network offers tailor-made service packages for companies' internationalisation needs based on the services provided by the network actors.
Team Finland service packages typically bring together services provided at least by centres for Economic Development, Transport and the Environment, Business Finland, Finnvera and Ministry for Foreign Affairs. https://www.team-finland.fi/en/about-team-finland
Finnish-Latin American Business Council
The aim of the Finnish-Latin American Business Council is to promote trade and investment between Finland and Latin American countries.
The Association is an excellent networking place for different actors. The Association organizes various events on current topics and provides up-to-date information on the economic situation and business opportunities in Latin American countries.

Takaisin tapahtumat-sivulle