Match your Business - IT Sector developments in Uruguay
The Embassy of Uruguay in Helsinki, with jurisdiction also in Estonia, Latvia, Lithuania and Poland has the pleasure to contact you to share updated information on the IT Sector developments in Uruguay.
As you may have already read before, Uruguay implemented an early policy development to promote education in the IT Sector (1968.) At the same time, this policy lead to the development and generation of business leaders in the sector.
Thus outcome of this steady policy in the long run resulted in the development of professional capabilities, technical know-how, and creation of competitive IT companies and businesses.
Early internationalization achieved by Uruguay allowed the country in due time to become the first software exporter per capita in South America, and the third in absolute values. Uruguayan IT companies export to 52 different markets. As an example of the quality of the standards, United States ranks first in Uruguay's top list of software export destinations (70%.)
Under this general mainframe and by instructions of the Ministry of Foreign Affairs, the Embassy of Uruguay in the city of Helsinki presents a commercial proposal from Uruguayan company "Match Your Business".
"Match Your Business" is a pair-matching platform that allows small- and medium-sized companies, which have matching interests and profiles according to their respective offers on products, services, franchising, and others.
The platform counts with the support of the Investment, Export and Country Brand Promotion Agency (Uruguay XXI), the National Chamber of Commerce and Services of Uruguay, the Uruguayan Chamber of Industries, and the Union of Exporters of Uruguay, among others.
For further information, please refer to the following suggested websites:
Match Your Business: Promo explainer https://youtu.be/GeM6CFNcXS8?feature=shared

"Match Your Business", https://www.matchyourbiz.com/en/home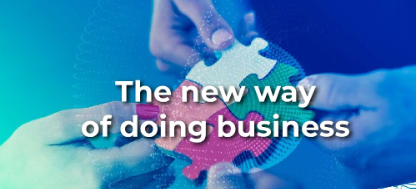 For more information about the company, see The new way of doing businesses brochure.
If you would like to know more about this offer, please send your inquiries to contacto(a)matchyourbiz.com or by telephone to +598 97 228 628.
For any other inquiries, please contact the Embassy of Uruguay in the city of Helsinki at urufinlandia(a)mrree.gub.uy, +358 9 6829 3300.
We look forward to hearing from you.
Takaisin uutiset-sivulle